By Vanity Fair
E lection Night brought what McCain aides saw as the final indignity. Palin decided she would make her own speech at the ticket's farewell to the faithful, at the Arizona Biltmore, in Phoenix.
[2009] Todd S. Purdum on Sarah Palin | Politics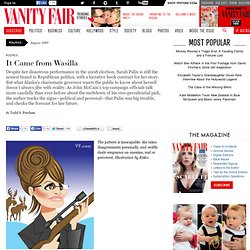 [2009] Levi Johnston on Life with the Palins | Politics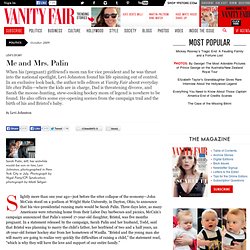 Palin, holding her son Trig, greets her daughter Bristol and Levi onstage after addressing the Republican National Convention in St.
[2010] Sarah Palin's Shopping Spree: Yes, There's More... | Politics
T he clothes.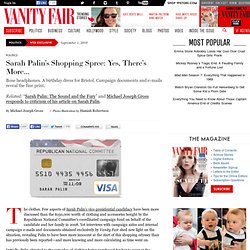 All attend to Palin's every move with a focus that could be called obsessive, and all are given, in varying degrees of intensity, to juvenile outbursts that can rival C4P at its worst. For instance, among the Immoral Minority's fictional captions for screen grabs from a Palin interview with Sean Hannity was the following: "Yeah I tole Levi to place his nasty sperm filled nuggets right here before he started his apology to my family. And every time he did not look sorry enough to me, I just gave them a little squeeze."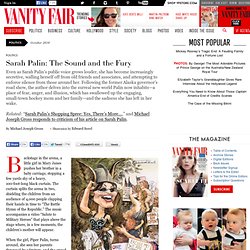 [2010] Sarah Palin the Sound and the Fury | Politics
September 01, 2010
Saying anything about Palin - Ben Smith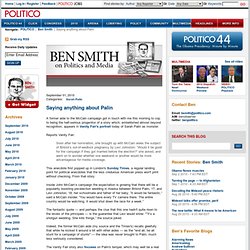 Saying anything about Palin, cont'd - Ben Smith
September 02, 2010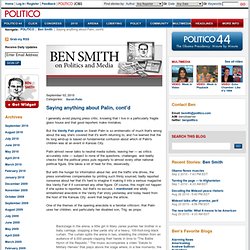 Michael Joseph Gross Responds to Criticism of His Article on Sarah Palin | VF Daily
Illustration by Edward Sorel.