Bases de données historiques
Ministère de la culture - Mérimée
Ministère de la culture - Base Mérimée
Un article de Wikipédia, l'encyclopédie libre. La base Mérimée est une base de données sur le patrimoine monumental français . Elle a été créée en 1978 et mise en ligne en 1995 [ 1 ] par le ministère de la Culture de la France , direction de l'Architecture et du Patrimoine . Le nom fait référence à l'écrivain Prosper Mérimée , qui fut aussi inspecteur général des monuments historiques. Cette base de données est mise à jour périodiquement.
Base Mérimée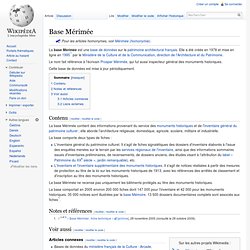 Seine 1910 - Centenaire de la grande crue
Paris coule-t-il ? - Nouvelles technos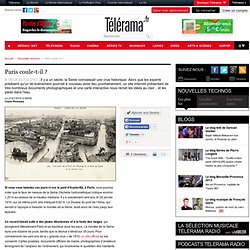 Si vous vous baladez ces jours-ci sur le pont d'Austerlitz, à Paris, vous pourrez noter que le taux de mesure de la Seine (l'échelle hydrométrique) indique environ 1,20 m au-dessus de la hauteur médiane. Il y a exactement cent ans, le 28 janvier 1910, sur ce même pont, elle indiquait 8,62 m.
Pr sentation des ressources du site et aide la navigation | Cr
Codex Sinaiticus - Home
Sammlung Ryhiner | Ryhiner Collection        
Des milliers d'anciennes cartes topographiques numérisées. by moktarama May 26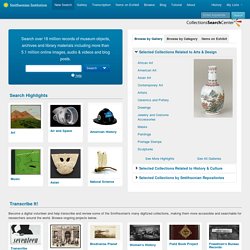 Collections Search Center, Smithsonian Institution
What interests you at the Smithsonian? Find items in the exhibits now.
- ricerca avanzata : questa modalità consente all'utente di formulare le proprie richieste ( queries ) utilizzando una serie di strumenti avanzati (operatori booleani ecc.) Al fine di individuare con precisione la digitalizzazione che interessa, viene data la possibilità di interrogare la banca dati per: - segnatura , utilizzando la forma "Plut.xx.yy", sostituendo ad "xx.yy" la segnatura numerica desiderata (es.: Plut.01.56) - secolo , inserendo una data secca (es: 586) oppure coppia di estremi, ad individuare un periodo (es.: per "XIII secolo" si inseriranno gli estremi 1201-1300) - autore , utilizzando la denominazione latina, nella forma riportata al caso nominativo (es.: per cercare le opere di Sant'Agostino, si inserirà "Augustinus") - titolo , inserendo il titolo di un'opera nella forma latina (es.: "De civitate Dei") L'utente può combinare tali chiavi di ricerca o avviare ricerche libere.
Teca Digitale Ricerca - Index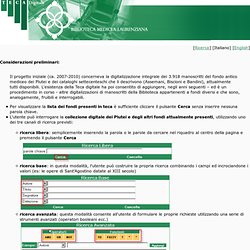 TIC Publication en ligne de 1655 manuscrits de la Bibliothèque Médicis de Florence
2010/01/15 > BE Italie 78 > Publication en ligne de 1655 manuscr
HFS Home Welcome to Historical Financial Statistics, a free, noncommercial data set that went online in July 2010. We aim to be a source of comprehensive, authoritative, easy-to-use macroeconomic data stretching back several centuries. Our target range of coverage is from 1492 to the present, with special emphasis on the years before 1950, which few databases cover in detail.
Historical Financial Statistics - The Center for Financial Stability
About - The Center for Financial Stability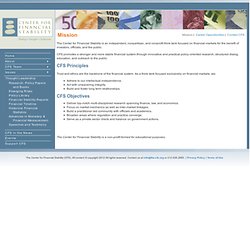 Mission of the Center for Financial Stability (CFS)
The Center for Financial Stability is an independent, nonpartisan, and nonprofit think tank focused on financial markets for the benefit of investors, officials, and the public. CFS promotes a stronger and more stable financial system through innovative and practical policy-oriented research, structured dialog, education, and outreach to the public. CFS Principles Trust and ethics are the backbone of the financial system. As a think tank focused exclusively on financial markets, we: Adhere to our intellectual independence, Act with unwavering integrity, Build and foster long term relationships.