Recycle Reuse
Call2Recycle | United States
Make the Drop - Orange Drop
Sustainable Brands | The Bridge to Better Brands
Find Your Nearest Recycling Group | Recycling Group Finder
Almost all lead is recycled , among the only elements on the periodic table to earn that distinction. With good reason, mind you: the soft metal is a potent neurotoxic known to impact children's brain development, among other nasty health effects. Today, nearly all lead is used in batteries (though it was once put into gasoline , leading to widespread contamination, and, in places like Afghanistan, still is .)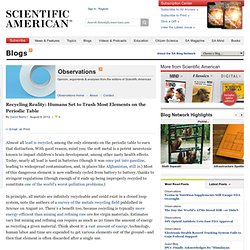 Recycling Reality: Humans Set to Trash Most Elements on the Periodic Table
America Returns
Recycling Milk and Juice Cartons in your Community and School | Carton Council
Cartons near zip or address, city, state - Recycling Centers - Earth911.com
A Kenyan Teen's Discovery: Let There Be Lights To Save Lions : All Tech Considered
YouTube Richard Turere's story is told in a TED Talent Search video from 2012. Richard Turere speaks at the TED2013 conference in Long Beach, Calif. With a simple invention, the Kenyan teen figured out a way to keep cows and their predators safe.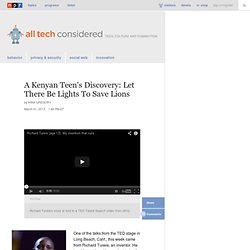 Olympia Dumpster Divers | This Re-Usable Life: recycled art in Olympia, the Pacific Northwest, the USA and around the world with Ruby Re-Usable
Springtide Dancers by Diane Kurzyna Ruby Re-Usable has been reusing plastic bags in her art work since 1999 (Wonder Bread bags since 2000). In 2004 she was commissioned by the City of Olympia to create a piece of art that would be used as the cover image for the spring Arts Walk map, and also become part of the city's public art collection.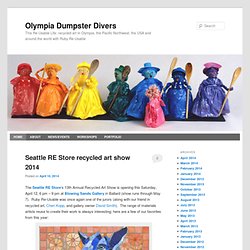 The expanding working arena of robotics has made humans obliged to accept them as co-workers, friends and even entertainers in some scenes. Since, the robots are the future; then how about crafting robots from recycled material? Sounds cool and green at the same time! Yes, the robots which will not only serve as a mechanical agent for you but at the same time will also help your motherly earth from the landfills.
Recycled Art: Amazing robots made from trash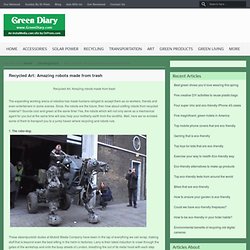 Lion made of Tires AWESOME !
Plastic is Forever - Barbara de Vries
Nope, you didn't read that wrong. Human hair is compostable and recyclable. Hair from your hairbrush or fur from your pet are full of useful nitrogen that can be thrown in the compost pile. Donating your hair could help clean up future oil spills. San Francisco nonprofit Matter of Trust collects human and pet hair to create booms that soak up oil. Currently, warehouses are full, but you can be placed on the email alert list when the need arrives again.
10 Things You Never Knew Were Recyclable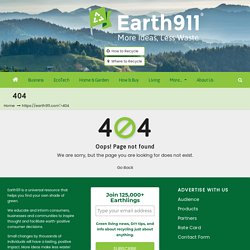 What To Do With Plastic Bags?
Christmas Tree Made Using 32,000 Plastic Bottles
trash nothing!
FullCircles, Canadians Striding toward Sustainability through Full Circles
ReUseIt.org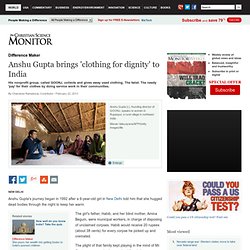 Anshu Gupta brings 'clothing for dignity' to India
Anshu Gupta's journey began in 1992 after a 6-year-old girl in New Delhi told him that she hugged dead bodies through the night to keep her warm. Skip to next paragraph Subscribe Today to the Monitor
1:23 pm - Sun, Mar 31, 2013 41 notes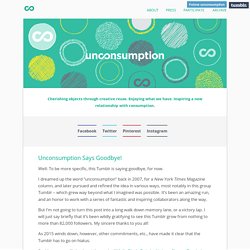 Unconsumption (unconsumption) on Pinterest
Unconsumption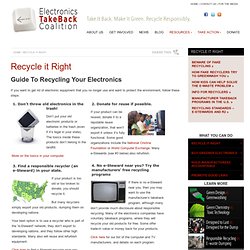 If you want to get rid of electronic equipment that you no longer use and want to protect the environment, follow these steps: 1.
Recycle it Right – Electronics TakeBack Coalition
Services Piranha provides Technology End-Of-Life asset management services including remarketing, redeployment, recycling, and computer disposal. PI can help your organisation to select the best option to get the maximum value from your computer disposals. Our client managers will work with you to understand the configuration, capability, age and quality of your used computer equipment together with your business objectives in order to determine which combination of services will offer your organisation the most value: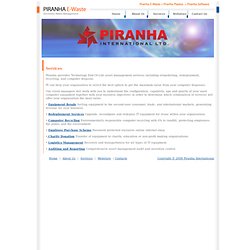 Piranha - E-Waste - Services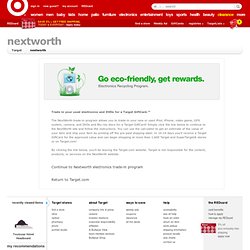 Target
Trade in your used electronics and DVDs for a Target GiftCard.™ The NextWorth trade-in program allows you to trade-in your new or used iPod, iPhone, video game, GPS system, camera, and DVDs and Blu-ray discs for a Target GiftCard!
Recycling
Trade In & Recycling - Best Buy
On ne le sait pas forcément mais les œufs présentent de nombreux bienfaits ! En particulier leurs coquilles!