Practicum
Multimedia Tools and Applications
YardMap
The Prototype Program is a public forum for local artists, architects, educators and students to design and build original projects that creatively explore and re-contextualize the structural concepts and design principles pioneered by R. Buckminster Fuller.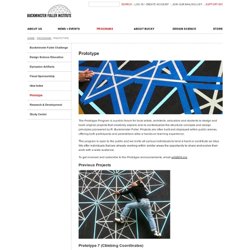 Prototype | The Buckminster Fuller Institute
TUCSON, Ariz.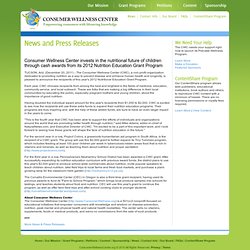 Consumer Wellness Center invests in the nutritional future of children through cash awards from its 2012 Nutrition Education Grant Program - ConsumerWellness.org
Citizen Warrior
An Inquiry Into Islam
Now on the iPad
Animated Knots App | Animated Knots on your iPad | Knots on Your iPad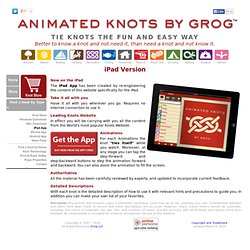 Kids! - Boating Safely for Kids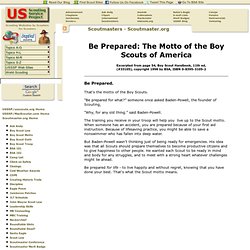 USSSP: Scoutmaster.org - Scout Motto
Excerpted from page 54, Boy Scout Handbook, 11th ed, (#33105), copyright 1998 by BSA, ISBN 0-8395-3105-2 Be Prepared. That's the motto of the Boy Scouts. "Be prepared for what?"
Traditional Scouting: Boy Scout Activities B-P Scouts Scuba Diving Merit Badge
Retail Homepage
Outdoor Leadership Programs | Outward Bound
The 2013 sailing schedule for the Barque Eagle is very exciting. The ship will be traveling to the Caribbean, along the Eastern Seaboard, and to Canada with cadets and officer candidates, teaching them practical seamanship skills while indoctrinating them in the Coast Guard's afloat leadership laboratory. Built at the Blohm + Voss Shipyard in Hamburg, Germany in 1936, and commissioned as Horst Wessel, Eagle is one of three sail-training ships operated by the pre-World War II German navy.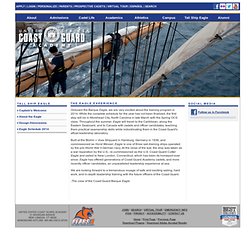 cga
Internet search techniques
ALL Behaviours Begin at Home
About Serendip
The Meaning(s) of Serendip : "a former name for Sri Lanka + -ity. A word coined by Horace Walpole, who says (Let. to Mann, 28 Jan. 1754) that he had formed it upon the title of the fairy-tale `The Three Princes of Serendip', the heroes of which `were always making discoveries, by accidents and sagacity, of things they were not in quest of'." Serendip's RSS Feed: Read Serendip's new articles and exhibits like a newspaper subscription.