NeWeb
EU researchers create prototype for a server-free future internet
Researchers at the world's oldest university, Cambridge, have come up with a prototype for a possible future internet infrastructure that does away with the need for servers. This could help solve the network capacity problems that arise out of the profusion of bulky online content such as video.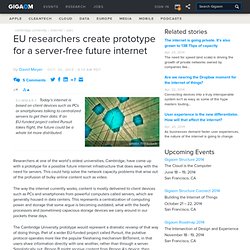 The Invisible Web refers to the part of the WWW that's not indexed by the search engines. Most of us think that that search powerhouses like Google and Bing are like the Great Oracle"¦they see everything. Unfortunately, they can't because they aren't divine at all; they are just web spiders who index pages by following one hyperlink after the other.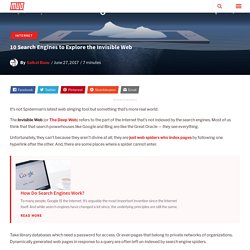 The open source community is vibrant, continually growing, and just loves to create applications and tools to make lives easier. Here are 50 of our favorite open source apps that help us do everything from managing pictures on our computer to learning about Jupiter and Mars. Chandler – An information management application for personal use or small group collaboration. Includes integrated calendaring, data organization tools, and allows backup and data sharing via web access. Tomboy – A cross-platform note-taking application packed with features text highlighting, font styling, inline spellchecking, and more. BasKet Note Pads – More than just a note-taking app, BasKet lets you organize in track data in several different ways, import information from other apps, and easily share your notes with others.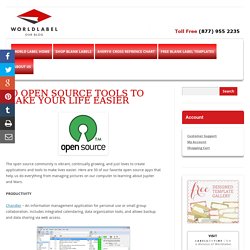 5 reasons you want Google Fiber in your city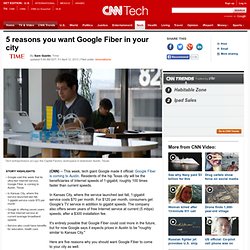 Tech entrepreneurs occupy the Capital Factory workspace in downtown Austin, Texas. Google said this week that its ultra-fast Internet service, Google Fiber, is coming to Austin, Texas In Kansas City, where the service launched last fall, 1-gigabit service costs $70 per month Google is offering seven years of free Internet service at current average broadband speeds Service also could have benefits for education, health care (CNN) -- This week, tech giant Google made it official: Google Fiber is coming to Austin . Residents of the hip Texas city will be the beneficiaries of Internet speeds of 1-gigabit, roughly 100 times faster than current speeds.
OpenDocument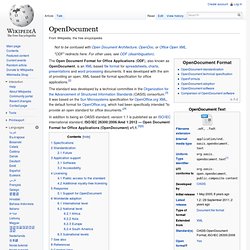 The Open Document Format for Office Applications ( ODF ), also known as OpenDocument , is an XML -based file format for spreadsheets , charts , presentations and word processing documents. It was developed with the aim of providing a universal document format that could be used with any office software suite. [ citation needed ] The standard was developed by a technical committee in the Organization for the Advancement of Structured Information Standards (OASIS) consortium. [ 2 ] The specifications were originally developed by Sun Microsystems as an XML format for OpenOffice.org office suite . In addition to being an OASIS standard, version 1.1 is published as an ISO / IEC international standard, ISO/IEC 26300:2006/Amd 1:2012 - Open Document Format for Office Applications (OpenDocument) v1.1 . [ 3 ] [ 4 ]
Comparison of Office Open XML and OpenDocument
Software & Download Ressource
Tag&Rename is a music files tag editor that easily handles all popular digital audio formats. No matter what music compressor you prefer, you can keep your music collection organized with Tag&Rename. It is the only tag editor and organizer which has full native support for: mp3 ( ID3v1 , ID3v2.2 , ID3v2.3 and ID3v2.4 tags), Windows Media wma , asf and wmv files, Apple iTunes aac ( m4a ) files including mp4 , lossless m4a and protected m4p files, Ogg Vorbis / Flac / Speex ( vorbis comments ), MusePack mpc/mp+ ( APEv1 , APEv2 and ID3v1 tags), most popular lossless codecs including Monkey's Audio , Flac , Wav Pack , Optim Frog , True Audio , Apple lossless , Windows Media lossless , Wav and Aiff . Tag&Rename include full Unicode support . Tag&Rename supports many additional tag fields including lyrics , cover art , rating , mood , disc # , part of a compilation , album artist , classical music fields ( Composer , Conductor , etc.), file related URL's and so on. With Tag&Rename, you can:
Mp3 tag editor Tag&Rename - edit tag in mp3, wma, mp4 files, automatic amazon and freedb import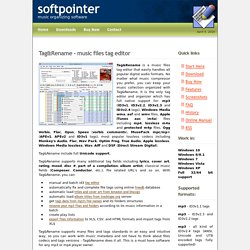 CWE/SANS TOP 25 Most Dangerous Software Errors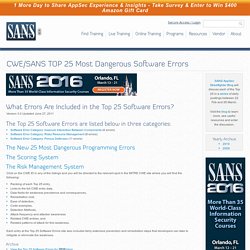 What Errors Are Included in the Top 25 Software Errors? Version 3.0 Updated June 27, 2011 The Top 25 Software Errors are listed below in three categories:
If you're looking to hide files on your PC hard drive , you may have read about ways to encrypt folders or change the attributes on a file so that they cannot be accessed by prying eyes. However, a lot of times hiding files or folders in that way requires that you install some sort of software on your computer, which could then be spotted by someone else. I've actually written quite a few articles on how you can hide files and folders in Windows XP and Vista before, but here I'm going to show you a new way to hide files that is very counter-intuitive and therefore pretty safe! Using a simple trick in Windows, you can actually hide a file inside of the JPG picture file !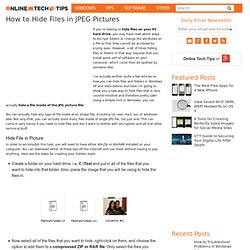 100 Websites You Should Know & Use
Databases Dicos & Encyclos
File-Extension.net - Best File Extension / Type / Format Resources List
Clay Shirky | NYU Interactive Telecommunications Professor
We live in a time of information abundance, which far too many of us see as information overload. With the sum total of human knowledge, past and present, at our fingertips, we're faced with a crisis of attention: which ideas should we engage with, and why? Big Think is an evolving roadmap to the best thinking on the planet — the ideas that can help you think flexibly and act decisively in a multivariate world. A word about Big Ideas and Themes — The architecture of Big Think Big ideas are lenses for envisioning the future. Every article and video on bigthink.com and on our learning platforms is based on an emerging "big idea" that is significant, widely relevant, and actionable.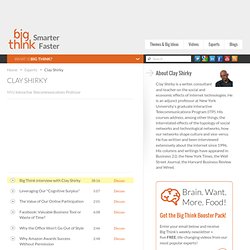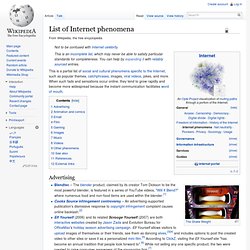 This is a partial list of social and cultural phenomena specific to the Internet , such as popular themes, catchphrases , images, viral videos , jokes, and more. When such fads and sensations occur online, they tend to grow rapidly and become more widespread because the instant communication facilitates word of mouth . Advertising Blendtec – The blender product, claimed by its creator Tom Dickson to be the most powerful blender, is featured in a series of YouTube videos, " Will It Blend? " where numerous food and non-food items are used within the blender. [ 1 ] Cooks Source infringement controversy – An advertising-supported publication's dismissive response to copyright infringement complaint causes online backlash. [ 2 ] Elf Yourself (2006) and its related Scrooge Yourself (2007) are both interactive websites created by Jason Zada and Evolution Bureau for OfficeMax 's holiday season advertising campaign .
Questions and Answers
Five Best Browser Security Extensions
You share and access some of your most sensitive data through your web browser, so it doesn't hurt to add a little extra security to your browsing session. Here's a look at five of the best, most popular security extensions out there. Earlier this week we asked you to nominate your favorite extensions and plug-ins to help increase the security of web browsing. Have a look, then vote for and crown the king of the security extensions. Image courtesy pong . Unlike most Hive Fives, you can simultaneously use every one of the extensions below if you prefer—but that still won't stop us from voting for our favorite.
5.3 Moteurs recherche Education
Online Search Tools - Deep Web Search
Text Message Translator, Online Text Message Dictionary
Alexa Rank 1 ~ 100 - Webplex.org