Gardens Delight
Local Harvest / Farmers Markets / Family Farms / CSA / Organic Food.
National Arboretum - USDA Plant Hardiness Zone Map. Wednesday, April 16, 2014 Back to the Arboretum Home Page Arboretum Information || Events & Education || Gardens & Horticulture || Research ActivitiesNew Plant Introductions || Support the Arboretum || Comments Last Updated January 24, 2012 10:50 PM URL = narj.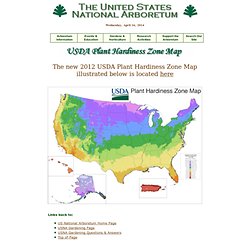 Plant Cultivation. Companion Planting. Greywater Recycling. Growing Technology. Soil Amendments. Tending Produce. Gardentia | Complete Info on Gardening. Plant This. The Blue Jay's Perch | Blog for the Community Garden at Johns Hopkins Eastern. Welcome to International Programs in Agriculture. Page Content IPIA at Purdue University promotes and facilitates international activities in the College of Agriculture through collaboration with educational institutions, agencies and organizations throughout the world.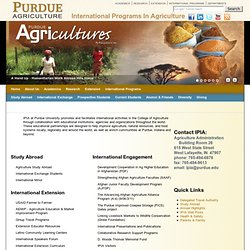 These educational partnerships are designed to help improve agriculture, natural resources, and food systems locally, regionally and around the world, as well as enrich communities at Purdue, Indiana and beyond. WWOOF Association. Agros Cultura. True Farmers. Homesteading Garden. Homesteading Resources. Neo Botanica. New Organica. New Practicum. Home Worx. Plants.
Practicum. Cannabis Cultivarsity. Polymath Renaissance. Botany. Ethnobotany. Food Organizations. Ecohabitat. Hearth Home Base. Apiary.
---