Earth
Photographer : Menashe Davidson Summary Author : Menashe Davidson Pebbles are individual rock fragments that have broken off a larger piece of rock -- they come in various shapes, colors and textures. They're mostly smooth, based on how frequently they've scraped against other pebbles and rocks and how many episodes of fast flowing water they've been subjected to. Tools made from pebbles were among the earliest known artifacts . With Israel's Mediterranean climate , winter rains cause streams to flow very quickly for a limited time.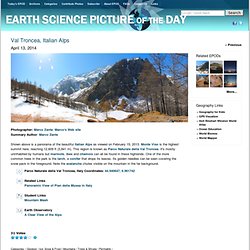 Teaching and learning about the diversity, ecology and evolution of the microbial world; discover the connections between microbial life, the history of the earth and our dependence on micro-organisms. The expansive Sunset Lake of the Black Sand Basin is one of the largest thermal bodies of water in Yellowstone National Park. Details This site contains a variety of educational and supporting materials for students and teachers of microbiology. You will find information about microorganisms, extremophiles and extreme habitats, as well as links to online provides information about the ecology, diversity and evolution of micro-organisms for students, K-12 teachers, university faculty, and the general public.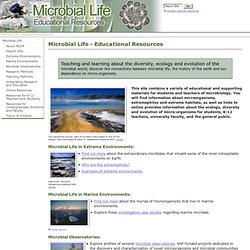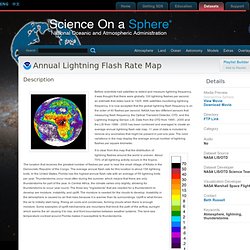 Annual Lightning Flash Rate Map Description Before scientists had satellites to detect and measure lightning frequency, it was thought that there were globally 100 lightning flashes per second, an estimate that dates back to 1925. With satellites monitoring lightning frequency, it is now accepted that the global lightning flash frequency is on the order of 40 flashes per second. NASA has two different sensors that measuring flash frequency, the Optical Transient Detector, OTD, and the Lightning Imaging Sensor, LIS.
Datasets | Science On a Sphere
Precipitation Measurement Missions | An international partnership to understand precipitation and its impact on humankind.
Click for more detail Thermohaline Change Evidence is growing that the thermohaline current may be slowed or stopped by cold fresh water inputs to the Arctic and North Atlantic oceans. This could occur if global warming is sufficient to cause large scale melting of arctic sea ice and the Greenland ice sheet. Such a change in the current may be gradual (over centuries) or very rapid (over a few years).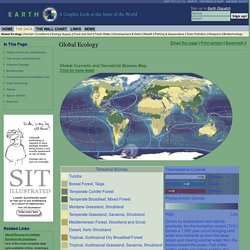 Presents high-quality research on deep ocean basins and the global mid-ocean ridge system Marine Geophysical Research (MGR) has a long-established reputation for high quality geophysical research and data on deep ocean basins. Reflecting international efforts to better understand the global mid-ocean ridge system, its focus has broadened to include studies of continental margin geophysics, structure, stratigraphy and sediment deposition processes. The editors of MGR anticipate a rising rate of advances in this sphere in coming years, reflecting the diversity and complexity of processes in the margins. The range of coverage of Marine Geophysical Research extends to: new techniques for imaging the deep sea floor the development of new tools for measuring the physical properties of sediments and rocks in continental and oceanic plate margins, as well as ridge settings.
Marine Geophysical Research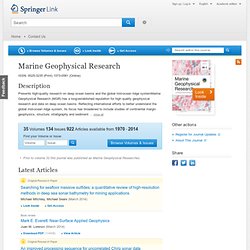 Ocean Color Image Archive Page
Ocean Color Image Gallery
Earth and Space Research (ESR) HOME PAGE
Outreach and education at ESR
Video: Earth from Space | Watch NOVA Online | PBS Video
Eyes on the Earth
Earth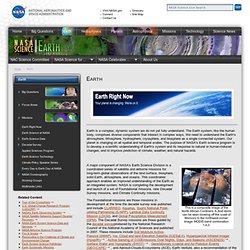 Earth New Report: Responding to the Challenge of Climate and Environmental Change NASA's Plan for a Climate-Centric Architecture for Earth Observations and Applications from Space Earth is a complex, dynamic system we do not yet fully understand. The Earth system, like the human body, comprises diverse components that interact in complex ways. We need to understand the Earth's atmosphere, lithosphere, hydrosphere, cryosphere, and biosphere as a single connected system.
Earth's position on chosen date with respect to equinoxes, solstices and cross-quarters in chosen year, 2001-2020
AFE - Association for Fire Ecology | | AFE - Association for Fire Ecology
Plate Tectonics The Tectonic Globe™
The Plate Tectonic Globe™ The Plate Tectonic Globe™ is a globe unlike any other currently on the market. Its unique hand-crafted design illustrates clearly and accurately Earth's crustal tectonic features in vivid relief.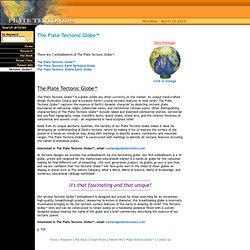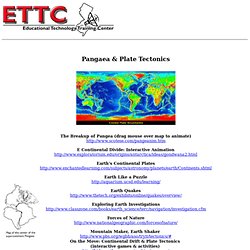 The Breakup of Pangea (drag mouse over map to animate) http://www.scotese.com/pangeanim.htm E Continental Divide: Interactive Animation http://www.exploratorium.edu/origins/antarctica/ideas/gondwana2.html Earth's Continental Plates http://www.enchantedlearning.com/subjects/astronomy/planets/earth/Continents.shtml
Pangaea & Plate Tectonics
Mineralogy Database
European Geosciences Union
UCAR Community Programs (UCP)