Religion videos
FRONTLINE + American Experience: Mormons. Funding for FRONTLINE and American Experience is provided through the support of PBS viewers.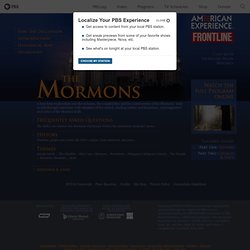 Additional funding for FRONTLINE is provided by The Park Foundation. Additional funding for "The Mormons" is provided by Edward D. Smith, Steven J. and Kalleen Lund, Mr. and Mrs. Blake M. Roney, and others. The Man Behind the Mosque | FRONTLINE. Live Chat: Meet the Man Behind the Mosque September 27, 2011, 9:04 pm ET Read the full transcript of our live chat with Sharif El-Gamal, producer Dan Reed and New York Times reporter Anne Barnard.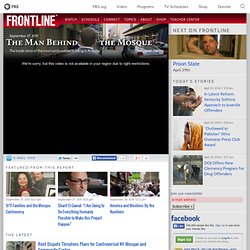 God In America - Inside the tumultuous 400-year history of the intersection of religion and public life in America. Religion & Ethics Newsweekly. The haggadah is the book that guides Jews through the ritual of the Passover Seder, the meal commemorating their ancestors' exodus from slavery in Egypt.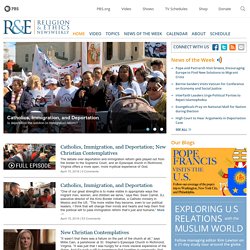 The Sarajevo Haggadah is famous for its artistically illustrated manuscript pages. Created 600 years ago, "It went through so many different cultures," observes composer Merima Kljuco, "and so many different people took the care of the book and helped it survive."
---