Urbanism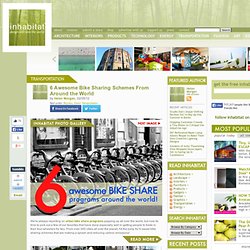 We're always reporting on urban bike share programs popping up all over the world, but now its time to pick out a few of our favorites that have done especially well in getting people to trade in their four-wheelers for two. From over 300 cities all over the planet, hit the jump for 6 sweet bike sharing schemes that are making a splash and reducing carbon emissions! Studies of Barcelona's acclaimed Bicing bike share program have found that the success of their biking scheme has reduced the region's annual CO2 emissions by 9,000 metric tonnes.
6 Awesome Bike Sharing Schemes From Around the World
Trend 1: Crowd-Funded Urbanism | the internet of things, open data and the city
A gym that lets humans generate energy for a Spanish city; open data about obesity levels in the Netherlands; a smart bus network navigation system in Japan, and a wireless network to control street lights; monitor car parking spaces and more in San Francisco. These are just some of the solutions being asked for by cities around the world as part of the Living Labs Global Award. Living Labs Global is a non-profit association which promotes new technologies and services in cities.
20 Cities Want Your Innovative Ideas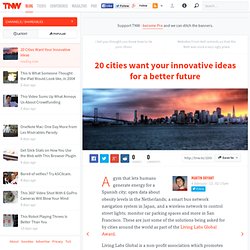 Dafen Village © Remko Tanis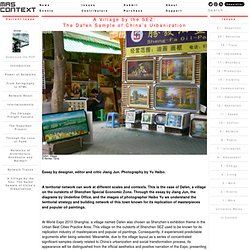 A VILLAGE BY THE SEZ: THE DAFEN SAMPLE OF CHINA'S URBANIZATION
komonews.com A Seattle woman recently exchanged one-sided wedding vows with an abandoned warehouse building that is set to be demolished to make way for a new apartment building.
Seattle woman "marries" building to protest its demolition | The Sideshow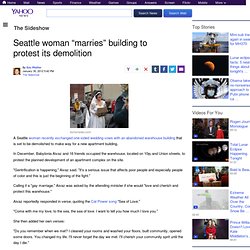 TED Prize 2012: Crowdsourcing "City 2.0" | Open Source Cities
Artefacto: Augmented Reality and urban planning - Inria | Augmented Reality - Urbanism
Working together to make our cities great | EngagingCities | the internet of things, open data and the city
To walk the path of Jane Jacobs – review of What We See, Advancing the Observations of Jane Jacobs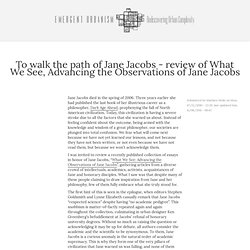 Jane Jacobs died in the spring of 2006. Three years earlier she had published the last book of her illustrious career as a philosopher, Dark Age Ahead, prophesying the fall of North American civilization.
myurbanist: urbanism evolving, with law in mind
4th Advanced Architecture Contest - Results
Systemic Architecture