Pattern
A Momentary Flow - The result of having access to all this data is a...
Complex systems include patterns, randomness does not
 'To understand is to perceive patterns'         
Thursday by Matthias Hoegg | Animation Short Film
In the future, technology may change, but the patterns and routines of daily life stay constant—until we disrupt them.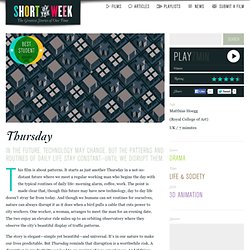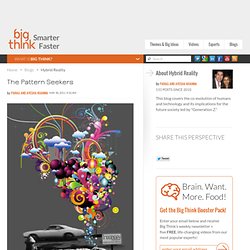 The Pattern Seekers | Hybrid Reality
The spectacular think tank and apparel company The Imaginary Foundation states that "To Understand Is To Perceive Patterns" . This seemingly simple sentence is actually utterly profound: what it reminds us is that "understanding" means figuring out (or seeing ) how things fit together. We extract meaning from chaos by spotting patterns.