Moffooo
christopher stevenson
Other areas of Wikipedia Community portal – Bulletin board, projects, resources and activities covering a wide range of Wikipedia areas.Help desk – Ask questions about using Wikipedia.Local embassy – For Wikipedia-related communication in languages other than English.Reference desk – Serving as virtual librarians, Wikipedia volunteers tackle your questions on a wide range of subjects.Site news – Announcements, updates, articles and press releases on Wikipedia and the Wikimedia Foundation.Village pump – For discussions about Wikipedia itself, including areas for technical issues and policies. Wikipedia's sister projects Wikipedia is hosted by the Wikimedia Foundation, a non-profit organization that also hosts a range of other projects: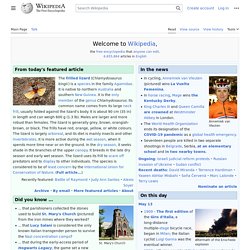 Posted by Popjustice on Apr 03 2014 at about 15:01 Very promising, Island Records-signed men of music Prides (L-R: T-Shirt Pride, Jumper Pride, Shirt Pride) are basically Chvrches meets Bastille and they make songs like this. We're not here to discuss the band's own tunes though, because they've sent a mixtape thing over. 'SloJamz Mixtape #3′, they call it.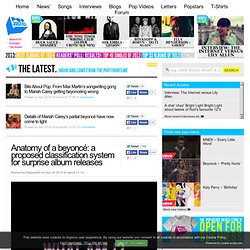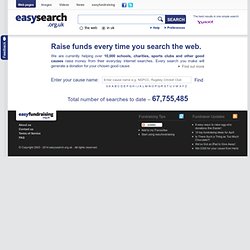 We are currently helping over 10,000 schools, charities, sports clubs and other good causes raise money from their everyday internet searches. Every search you make will generate a donation for your chosen good cause. Find out more By using easysearch instead of Google or any other search engine, you can make a real difference. easysearch is completely FREE and by making just 10 searches a day, you could raise around £20 a year for to your chosen cause. As well as raising funds, easysearch also gives you the best search results available on web. Today, the Internet is so big that different search engines will often deliver different results for the same search.
easysearch.org.uk | Supplied by easyfundraising | Powered by Yahoo! and Bing
20-03-2014 07:53 GMT / 03:53 EDT by Serebii This update may be amended throughout the day so be sure to check back. If you have any ideas for the site, be sure to send them in X & Y have been out for four months now, and the Chatroom has been rife with discussion while the WiFi Chatroom has been a place for battles, trades and Friend Safari hunting, so be sure to visit them. Our Forums have also had these discussion and are a bustling trade and competitive section for the games. Be sure to like our FaceBook Page.Last Update: 16:02 GMTEdit @ 10:25: Character Biography | Edit @ 11:42; 3DS LL Model | Edit @ 12:12: Episode Pictures | Edit @ 12:52: PokéTouch | Edit @ 16:02: Pokémon Battle Trozei US Release In The Games Department