Web
home mail lists help status donate about us Request an email account This form will step you through the process of creating a riseup.net account. There are two ways to have your account approved: you can either get invite codes from existing users you know or wait for us to approve your request. It is sometimes difficult for us to keep up with the volume of requests, so it may take us up to a few weeks to get back to you. If you know two different riseup.net users, you can use the invite method, and your account will be created and be ready to use immediately.
user.riseup.net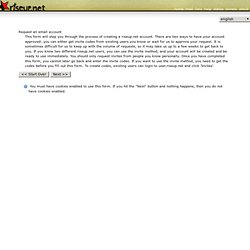 Petites annonces en ligne: création de la table utilisateur (1) MYSQL
100 Percent - CSS Layout: A collection of 224 Grid and CSS Layouts
Have Fun w/ Borders | CSS Border Tricks by Soh Tanaka
Resources | Design Bombs CSS GALLERY - Web Gallery & Web Design Resources, Tutorials, Online Community, CSS, jQuery, Mootools, Photoshop, Illustrator, and more.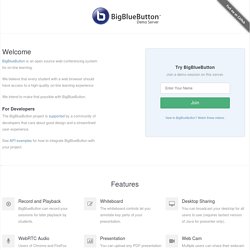 Watch the videos below to get started quickly. BigBlueButton is an open source web conferencing system for on-line learning. BigBlueButton enables you share documents (PDF and any office document), webcams, chat, audio, and your desktop. BigBlueButton can also record your sessions for later playback.
BestBlogBox
Photo Rack - Stock Photos
En une seule minute, une quantité monstrueuse de données est échangée sur le web. Chaque minute de chaque heure de chaque journée. L'agence...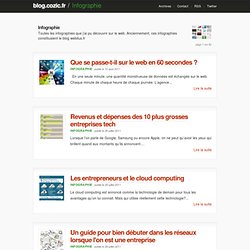 MillionID, first drag'n drop portal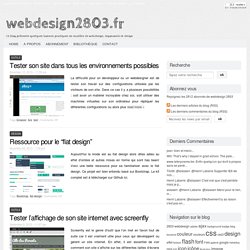 Tester son site dans tous les environnements possibles December 12, 2013 – 11:59 am La difficulté pour un développeur ou un webdesigner est de tester son travail sur des configurations utilisées par les visiteurs de son site. Dans ce cas il y a plusieurs possibilités : soit avoir un matériel incroyable chez soi, soit utiliser des machines virtuelles sur son ordinateur pour répliquer les différentes configurations ou alors plus read more Ressource pour le "flat design" November 26, 2013 – 7:39 pm
Find Your Five Minute Culture If I spent five minutes alone with a random person in your company, would I get the right impression? Why Your Agency Experience is Perfect for Startups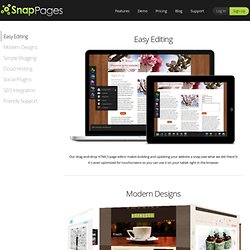 Our drag-and-drop HTML5 page editor makes building and updating your website a snap (see what we did there?)! It's even optimized for touchscreens so you can use it on your tablet right in the browser. Choose from any one of our professional website themes and then customize it to fit your taste. You can quickly change basic features like colors and fonts, or you can modify advanced settings like typography and dimensions. Blogging can be intimidating, so we make it easier than ever to get up and running with your own blog. Each blog comes with built in spam filtering for comments so you can spend less time moderating and more time replying.
Create a Website
couleur web
blog » Utiliser des polices originales sur vos sites – sIFR
Bonjour, me revoilà (et oui, je ne suis pas mort, enfin pas encore)… Aujourd'hui nous allons apprendre à utiliser un outil très très très utile. En effet, nous allons apprendre à utiliser un petit script qui nous permet de pouvoir utiliser n'importe quelle police sur vos sites internet. Magique non? La technique employé porte le doux nom de sIFR, je ne vais pas vous mettre le nom complet car cela ne vous servirait à rien.