drinks
Get flash to fully experience Pearltrees
Have you had the passion tea lemonade at Starbucks?
Lemon is one of my favorite summer fruits. Bright in color, and flavor, just like the summer sun, and the perfect addition to almost any dish or drink. Squeeze some in water, add it to a smoothie or juice, over a side of veggies, or in a salad dressing, the options are endless.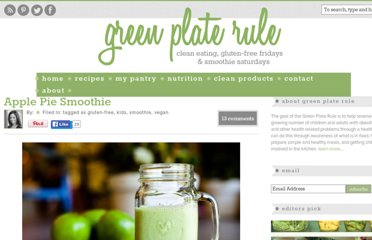 Would you laugh and think I was crazy if I told you my girls ask for a green smoothie every morning? They do and with a smile! Who would have ever thought spinach and kale in a smoothie would be so good!
A friend of mine treats her kids a few times a week to a caramel hot cider at Starbucks, and my kids are were jealous and kept bringing this up each time we drove by the strip mall.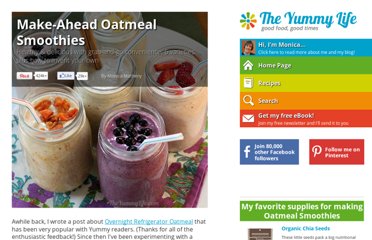 A few weeks ago, I wrote a post about Overnight Refrigerator Oatmeal that has been very popular with Yummy readers. (Thanks for all of the enthusiastic feedback!)
Infused waters are one of my favorite warm weather beverages. These fancy waters are perfect for parties or just a special treat to yourself!
I've had a few requests over the last few weeks for some smoothie recipes because I let it slip that Betsy and I generally just have a big smoothie for breakfast everyday. Turns out our daily smoothie recipe is a mix between yellow, red, and indigo, but that'll make more sense to you later.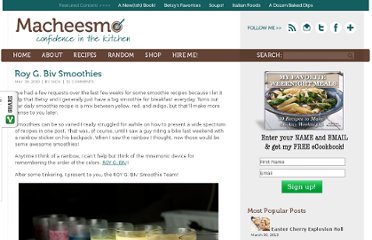 I've always been a fan of those smooth bottled Starbucks Frappuccinos you can buy in almost any convenience store.
Since I'm going to have the house to myself this weekend I'm thinking about having some fun in the kitchen. I've been looking around on Pinterest for some yummy recipes to play with.
This milkshake tastes just as good as an a junk food milkshake, only its super healthy for you.