Cookies
Soft and Puffy Peanut Butter Coconut Oil Cookies. Soft and Puffy Peanut Butter Coconut Oil Cookies I could not get the last cookies I made with coconut oil out of my mind.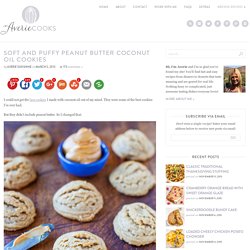 They were some of the best cookies I've ever had. But they didn't include peanut butter. So I changed that. I have been in love with baking with coconut oil. Sugar-Doodle Vanilla Cookies. Although these cookies are simple and unassuming, they're a new favorite.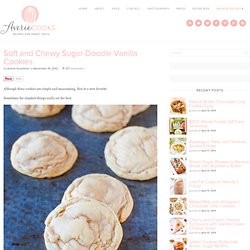 Sometimes the simplest things really are the best. They're a chewy hybrid of a sugar cookie and a snickerdoodle. They have the buttery flavor of sugar cookies without any of the dryness. Too often sugar cookies are dry, bland, and horribly crumbly. Deep Dark Chocolate Cookies-No butter & Flourless. Ingredients: Nonstick vegetable oil spray1 1/2 cups bittersweet chocolate chips (about 9 ounces)3 large egg whites, room temperature 2 cups powdered sugar, divided (plus 1/2 cup for cookie coating)1/2 cup unsweetened cocoa powder1 tablespoon cornstarch1/4 teaspoon salt Instructions: Preheat oven to 350°F.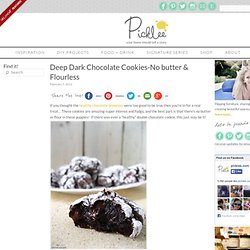 Spray 2 large baking sheets with nonstick spray. Single serving deep dish chocolate chip cookies. Central Dispatch - Show. The Best Chocolate Chip Cookie Recipe Ever. Yeah, yeah, I know!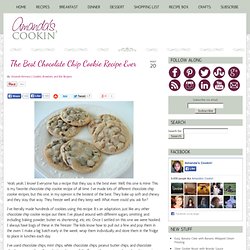 Everyone has a recipe that they say is the best ever. Well, this one is mine. This is my favorite chocolate chip cookie recipe of all time. Oreo Pudding Cookies. Let's examine this cookie… …bits of Oreo …chunks of Cookies 'N Cream candy bar.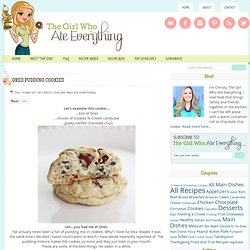 Caramel-Filled Chocolate Cookies Recipe from Pillsbury.
---