Random Stuff
What is this good for? This generator simply creates a paper model for a box or an envelope. It does the math and all the drawing-work for you. Some of the uses for a paper-box: A nice gift-wrap for a present with an irregular shape, for example a sphere or a jar. Profesional-looking package.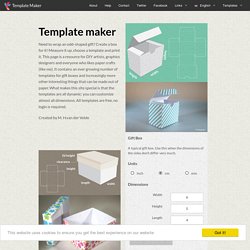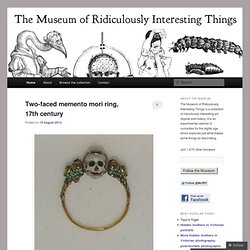 Tipu's (or Tippoo's) Tiger is a life-sized wooden mechanical organ made around 1793, depicting a tiger mauling a man in European clothing. When the crank is turned, a hidden mechanism causes the man's arm to goes up and down, and plays his wails of agony along the growls of the tiger. Under a flap on the tiger's body there is also a small pipe organ, which can play 18 notes.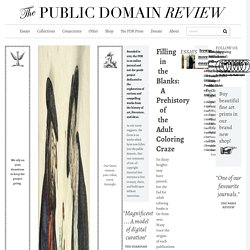 Encounter at the crossroads of Europe – the fellowship of Zweig and Verhaeren Stefan Zweig, whose works passed into the public domain this year in many countries around the world, was one of the most famous writers of the 1920s and 30s. Will Stone explores the importance of the Austrian's early friendship with the oft overlooked Belgian poet Emile Verhaeren. Read More » Time and Place: Eric Ravilious (1903-1942) In many countries around the world the works of Eric Ravilious have come out of copyright this year – he died when his aircraft went missing off Iceland while he was making war paintings.