Mnstrmdvncs
Alberto
Windmills and trains
Chinese Dry Pot|Shrimp – China Sichuan Food
Chinese Dry Pot is a newly rising member of hot pot family. This is the ultimate guide of making shirmp dry pot at home. The Photos and recipe are updated on 12.27.2013. Today, I will introduce one dry pot with shrimp as main ingredients. The whole process might be a little bit complex since it is not a simplified but comprehensive version. Now dry pot becomes quite popular all around China.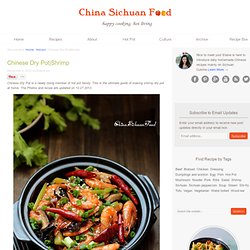 Sichuan Provincial Government Scholarship for Foreign Students in China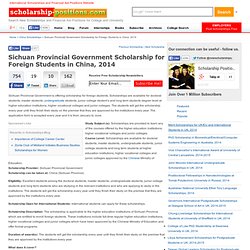 Receive Free Scholarship Newsletters Sichuan Provincial Government is offering scholarship for foreign students. Scholarships are available for doctoral students, master students, undergraduate students, junior college student's and long term students degree level at higher education institutions, higher vocational colleges and junior colleges. The students will get the scholarship every year until they finish their study on the premise that they are approved by the institutions every year.