Shopping
Forget Everything Fall into Olivia's Oubliette by OliviasOubliette
Velvet Open Side Babydoll at Simply Be
Moonstone pendant necklace - Morning Glow - NOVICA
Pearl and lapis pendant necklace - Radiant Blue - NOVICA
Trina Cole remembers the head-to-toe, white linen outfit she wore to junior prom. And how the outfit looked after she was attacked, how the red cranberry juice her classmates threw at her as they yelled and screamed and shoved her in front of everyone made it look as though she were bleeding, even though it only felt that way. Rejection, harassment and humiliation - first by her conservative Washington family and then by tormentors in high school and at a college in West Virginia - have left scars all over her arms. "I used to think of suicide. And I used to cut myself," Cole, now 19, told me, rubbing her hands over the raised crisscrosses and lines up and down both forearms. This is not how it was supposed to be for this generation of lesbian, gay, bisexual and transgender teens who are coming out in an era when mainstream future dreams - marriage, kids, home ownership, PTA superstardom - are in their grasp.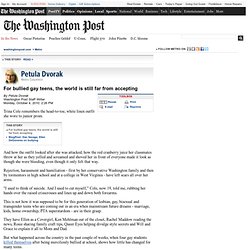 For bullied gay teens, the world is still far from accepting
Ask America votes split 50-50 on gay marriage
Silver Plated Chain Necklace Extender - 2 Inch W/ Lobster Clasp (5): Kitchen & Dining
Product ID: 156633 Maximum length: 45 cm L x 2.5 cm W
Moonstone waterfall necklace - Moonlit Dancer - NOVICA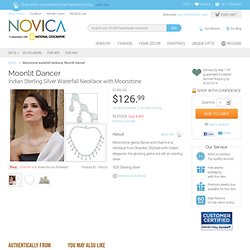 Product ID: 112309
Moonstone collarette necklace - Ice - NOVICA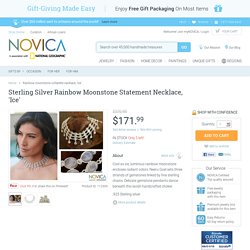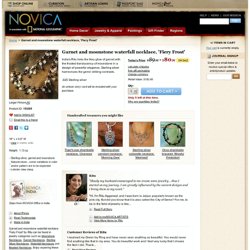 Product ID: 153205 46 cm L x 1.5 cm W
Garnet and moonstone waterfall necklace - Fiery Frost - NOVICA
Product ID: 100799 42 cm L x 6 cm W
Moonstone waterfall necklace - Radiance - NOVICA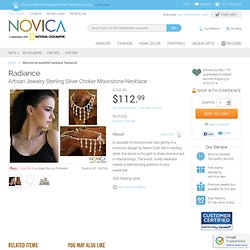 Rainbow Moonstone 11 Stone Antiqued Sterling Silver Necklace: Jewelry
Srweling Silver Rainbow Moonstone Jewelry Bracelet 7 3/ - eBay (item 380272423149 end time Oct-24-10 07:05:57 PDT)
Pearl and Moonstone 'Midnight Sea' Beaded Bracelet (Thailand
Silver Amethyst 'Royal Purple' Link Bracelet (India
Sterling Silver Moonstone Teardrop Adjustable Bracelet (India
Moonstone Rainbow Pendant (Indonesia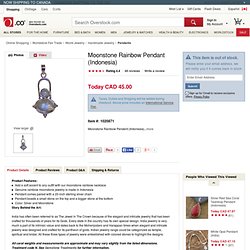 Product Features: Add a soft accent to any outfit with our moonstone rainbow necklace Genuine rainbow moonstone jewelry is made in Indonesia Pendant comes paired with a 20-inch sterling silver chain Pendant boasts a small stone on the top and a bigger stone at the bottom Color: Silver and Moonstone Story Behind the Art: India has often been referred to as The Jewel in The Crown because of the elegant and intricate jewelry that has been crafted for thousands of years for its Gods. Every state in the country has its own special design. India jewelry is very much a part of its intrinsic value and dates back to the Mohenjodaro and Harappan times when elegant and intricate jewelry was designed and crafted for its pantheon of gods. Indian jewelry range could be categorized as temple, spiritual and bridal. All these three types of jewelry were embellished with colored stones to highlight the designs.
sterling silver genuine gemstone jewelry RAINBOW MOONSTONE RING (RINGS size 8 - 10) at Victorian Grace Art-Antiques-Collectible Jewelry
Rings - All In Stock Product: rns265rm_s9 | Wholesale Silver Jewelry - Wholesalegemshop.com
These designs are exquisite and though they are significantly more expensive than the line of small rings we normally carry, the value is very good. The workmanship is excellent and you will find large multi-carat semi-precious gemstones in many of the rings.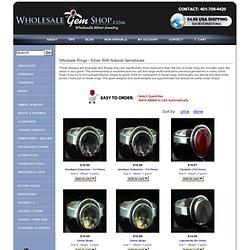 Bare Leatherworks Floggers, Spreader Bars and BDSM
Happy Tails Home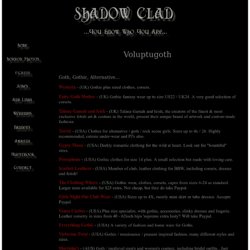 Voluptugoth - Plus Size (XXL) Gothic Tops, Corsets & Skirts
horror photos, gothic, dress, gothic, clothes, gothic clothing, how to dress gothic, vintage dress, online gothic clothing, shadowclad, cheap gothic clothing, clad, dress gothic, dress vintage, Frankenstein horror photos, goth clothing, gothic, gothic accessories, gothic dress vintage gothic, Andrew eldritch jokes, plus size, XXL, 2X, 3X, BBW,
Party supplies, crafts, party decorations, toys: Oriental Trading
Deals.Woot : One Community, Every Deal (SM)