Tools
SMS Pricing | Message pricing | Clickatell
Whether you're new to the world of authorship or a veteran trying to make the most of Web services and applications, there are a number of online tools for writers of all types. From blogging platforms to networking hotbeds, and job boards to real-world gatherings, and more, the supply of utilities is comprehensive, to say the least. But finding them all can be hard-going, so we've taken the liberty to make the discovery process easier by arranging our top finds here for your perusal. Here are 35 of the best social media tools for writers. Have one that you'd recommend?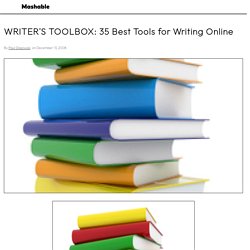 Bookmarklet Directory - bmlet.com
WhatTheFont!
Mister Retro
With the housing market in such rough shape, sellers are pressed to make their home as functional and inviting as possible. For everything from quick fixes and complete remodels, do-it-yourselfers are increasingly looking online for design guidance. These tools will help you create the designs you've always wanted (or at least the ones that will help you move to your next home). Home design tools Armstrong makes it easy to pick your flooring.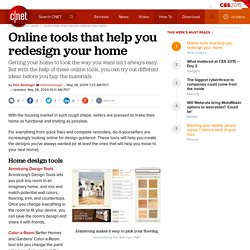 Online tools that help you redesign your home | Webware - CNET
Downloads: IKEA Planner Visualizes Your Dream Rooms in 3D
MindTouch delivers proactive help that delights your users and supercharges your customer service agents MindTouch is a web native self-service help center and a knowledge-as-as-service platform that improves your existing customer support systems. For the first time, you can update product knowledge in real-time, everywhere and across all channels.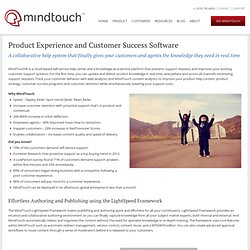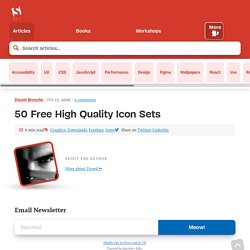 By Daved Brosche, Naveed Javaid and Smashing Editorial Team When it comes to freebie designs, beautiful icons sets are tops. Designers scour for these free treasures more than anything else. You can use icon sets in Web applications, website designs and on your desktop. If well designed, they make a great impression on others. Beautifully designed icons also prove the quality of a designer's work, so many designers make theirs freely available online, thus giving their work more exposure.
Last year we featured over 100 web applications to organize every aspect of your life, from your belongings to your social calendar, and more. Since then, many have been significantly improved and lots of new apps have been released. From basic to do lists to event planning, fitness, educational organizers, and more, here are 100 new applications to get you even more organized. Organize Your Stuff LivingSocial – Organize your interests (restaurants, video games, books, TV shows, etc.) and share them with others.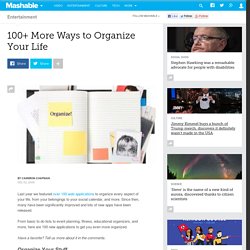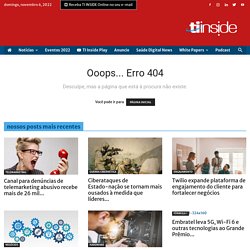 Ponto Frio entra no mercado de soluções de TI
A rede varejista Ponto Frio resolveu diversificar os negócios e passar a atuar no mercado de produtos e soluções de TI para o segmento pequenas e médias empresas (PMEs). Como parte dessa estratégia, a empresa anunciou nesta quinta-feira, 7, o lançamento do Espaço Empresa. O projeto chamado store in store foi inaugurado em algumas das principais lojas da rede – a megastore da Marginal Tietê, Shopping Morumbi e Alameda Lorena, todas em São Paulo. Neste espaço, as PMEs terão atendimento especializado com um consultor de soluções, promotores da indústria, além de vendedores da rede treinados para auxiliar o empresário na elaboração de soluções personalizadas. O Ponto Frio contará com dois grandes parceiros: a Microsoft Brasil, que lançará mundialmente o sistema operacional Windows Server 2008 Foundation, e a Positivo Informática, que lançará um servidor com esse novo software instalado, além de sua linha de desktops e notebooks corporativos.
Web professionals are often expected to be "always on"—always working, absorbing information, and honing new skills. Unless our work and personal lives are carefully balanced, however, the physical and mental effects of an "always on" life can be debilitating. It's taken me the better part of a year to finish writing this article, and the reasons it took that long are tied directly to the topic at hand. If anything, the last year has made it clear that we as an industry are facing increased levels of stress , illness , and exhaustion . Having learned a few things from my own battle with exhaustion and burnout, I hope they'll benefit others who are now or may eventually be in the same situation.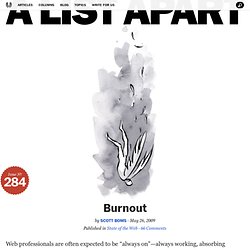 Burnout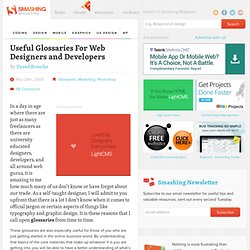 In a day in age where there are just as many freelancers as there are university educated designers, developers, and all around web gurus, it is amazing to me how much many of us don't know or have forgot about our trade. As a self-taught designer, I will admit to you upfront that there is a lot I don't know when it comes to official jargon or certain aspects of things like typography and graphic design. It is these reasons that I call upon glossaries from time to time.
A domain name is the starting point for our online brands and identities, be it for a company, online application or a personal website. Some of us may own only one domain for a portfolio site or blog, whilst others have to manage domain names for clients or all kinds of projects. But even if you do not yet have a personal domain, as the Web becomes more pervasive in our lives, finding yourself a real home on the web becomes more of a neccessity. Of course, social web services like Facebook, Twitter, etc. do indeed offer usernames, but only domains give us full ownership and control over branding and ultimately how we express ourselves online .
10 Tools For Finding, Registering And Managing Domain Names | De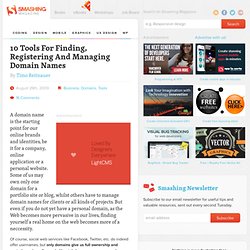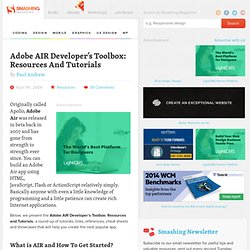 Originally called Apollo, Adobe Air was released in beta back in 2007 and has gone from strength to strength ever since. You can build an Adobe Air app using HTML, JavaScript, Flash or ActionScript relatively simply. Basically anyone with even a little knowledge of programming and a little patience can create rich Internet applications.
Adobe AIR Developer's Toolbox: Resources And Tutorials | De
CloudProfile - Be found and engage your customers online.
Social networking is fun. You can communicate with friends. You can share experiences with them.
Find your friends with these services | Webware - CNET
Get your questions answered with these resources | Webware - CNE
The Web is arguably the best way to get your burning questions answered quickly. But finding online resources beyond search sites such as Google and Bing that will help you do that can be difficult. Which services can you trust?
Effective Strategy To Estimate Time For Your Design Projects | H
How many times have you been completely confused at how that 'small' project turned into such a big one costing double and taking three times the length you estimated? Many of you will say estimating time for web projects accurately is an oxymoron, but by applying a few effective techniques it's possible to dramatically increase the accuracy of most web project estimates. 1.
12 Companies Targeting Early Tech Adopters
Starter Web apps for small businesses | Webware - CNET