Social 8
Publicis Groupe Buys DC-based Qorvis The acquired company will become part of Publicis Groupe subsidiary MSLGroup. It's the second Washington-based firm specializing in shaping public opinion to be acquired by an agency holding company this week. Publications Listen Up, Marketers: The Focus Group Is Dead 03/18
CampusBuddy.com | Welcome!
It took a while. Even though tens of millions of users were flocking to social media sites every day, most marketers stayed away.
Marketers Moving to Social Media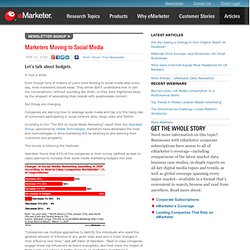 The crowd is bypassing traditional companies by sharing goods, services, space, and money with each other in the Sharing Economy. People are being empowered to build their own goods in the Maker Movement by crowd funding, tapping global marketplaces, and preparing to accelerate this with 3D printing. You see, the crowd, is starting to perform like a company: self-financing, self-designing products, self-manufacturing, and self-selling to each other. So, what does this growing trend mean for traditional businesses?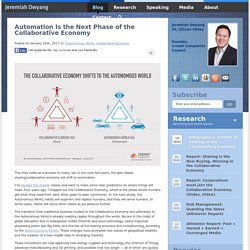 by Josh Bernoff Last year, we surveyed interactive marketers and found a strong desire to continue investing in social applications, even with a recession looming. Now the recession is here.
Recession resistant: 95% of social media marketers will maintain