Social 8
California Milk Processor Board Keeps Dreaming by Karl Greenberg 2 hours ago The California Milk Processor Board is extending its dream-themed campaign under its "Got Milk" umbrella. The somnolent campaign continues the idea that since milk has tryptophan, it is a good natural sleep aid if you have a glass before hitting the sack. ... Publications Listen Up, Marketers: The Focus Group Is Dead 03/18
CampusBuddy.com | Welcome!
It took a while. Even though tens of millions of users were flocking to social media sites every day, most marketers stayed away.
Marketers Moving to Social Media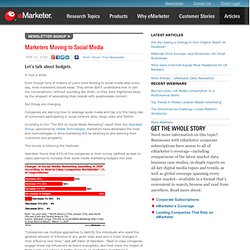 Brand relationships / Brand Planning / New Brand Conversation
Which VC invested the most frequently in Silicon Valley Social Networks? Surprise! They're from NY! This is part of my continue industry analysis of the changing digital space (see all posts tagged VC ), but probing which investors are most active –and are bellwethers for finding future growth companies.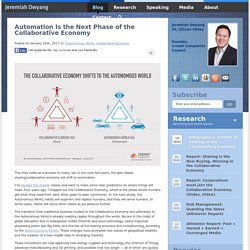 The Forrester Blog For Interactive Marketing Professionals
Blog » Online Community Examples
by Josh Bernoff Last year, we surveyed interactive marketers and found a strong desire to continue investing in social applications, even with a recession looming. Now the recession is here.
Recession resistant: 95% of social media marketers will maintain