Performance
45 Incredibly Useful Web Design Checklists and Questionnaires | Advertisement Designing websites can be a long and complicated process.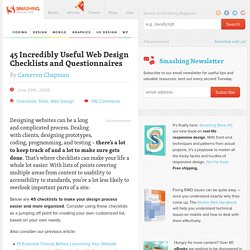 Dealing with clients, designing prototypes, coding, programming, and testing – there's a lot to keep track of and a lot to make sure gets done. That's where checklists can make your life a whole lot easier. MySpace's Performance Tracker. Best Practices for Speeding Up Your Web Site.
The Exceptional Performance team has identified a number of best practices for making web pages fast.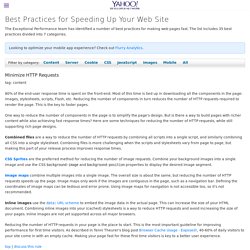 The list includes 35 best practices divided into 7 categories. Minimize HTTP Requests tag: content 80% of the end-user response time is spent on the front-end. Let's make the web faster - Google Code.
---