Web 2, 3 & SM
digitallearners.ca
George Veletsianos » My Publications
Below you can find copies of my research. Unless otherwise noted, all links are .pdf files.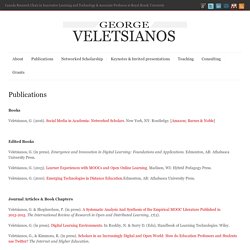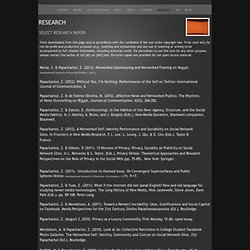 Research
Meraz, S. & Papacharissi, Z. (2013). Networked Gatekeeping and Networked Framing on #egypt.
HETL Note : We are pleased to present "Social Media: Why It Matters to Everyone in Education" – an opinion article by Daniel Clark. The article explores social media and the use of social media in an educational context applying a staged model proposed by the author.
Social Media: Why This Matters To Everyone In Education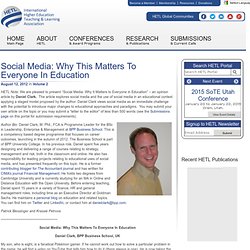 Flexknowlogy – Jared Stein's ARCHIVED blog – update to jaredstein.org » Defining "Creepy Treehouse"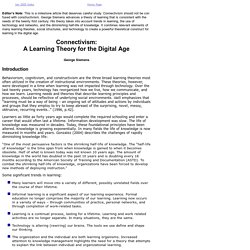 Editor's Note : This is a milestone article that deserves careful study. Connectivism should not be con fused with constructivism. George Siemens advances a theory of learning that is consistent with the needs of the twenty first century. His theory takes into account trends in learning, the use of technology and networks, and the diminishing half-life of knowledge.
Printer-friendly version Send to friend Grainne Conole reflects on the implications of Web 2.0 for education and offers two new schemas for thinking about harnessing the potential of technologies.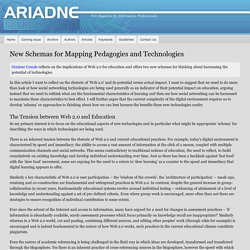 New Schemas for Mapping Pedagogies and Technologies', Ariadne Issue 56
Last week, the W3C Provenance Working group released 13 documents simultaneously that together define a framework for interchanging provenance on the Web. We are really excited about this release as it a complete, full and stable definition of PROV and includes 4 Proposed Recommendations . While 13 documents is a lot, this is because we have broken down PROV into chunks designed for particular communities and usages. As users of PROV you won't have to focus on the entire framework just the parts that you need.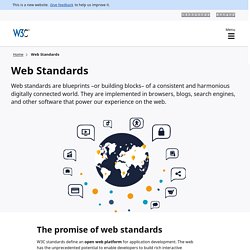 Web 3.0 will be about semantic web, personalization (e.g. iGoogle), intelligent search and behavioral advertising among other things. This slide neatly sums up the main differences between Web 1.0, Web 2.0 and Web 3.0. Web 1.0 – That Geocities & Hotmail era was all about read-only content and static HTML websites. People preferred navigating the web through link directories of Yahoo! and dmoz.