Identidad
These days there are many places to find inspiration for your next logo design. Rather than look around the web yourself, there are places that do the job for you. This is why I have compiled a list of the best places to find logo inspiration. Logo Pond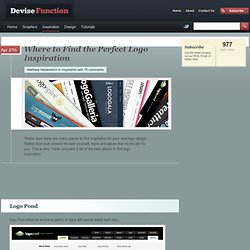 Identity on Typography Served
First impressions are a must, expessially for brands. When a person is first introduced to your company he/she will conclude a quick judgement about your brand. For this reason creating a memorable, elegant, and attractive logo is very important. In todays fast moving world it's vital to create a memorable experience through design. By doing so a potential customer will be able to recognize your company later on.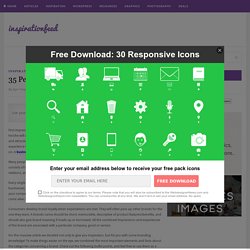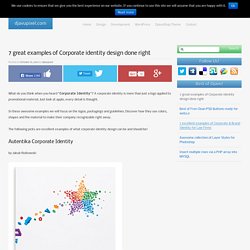 7 great examples of Corporate identity design done right | djavupixel.com
Home > Design > Logo > 7 great examples of Corporate identity design done right What do you think when you heard " Corporate Identity "? A corporate identity is more than just a logo applied to promotional material.
Logo Inspiration : 135 Creative Logo Designs | Pixel Curse | Visual inspiration for creative professional
| Publicado por TenTuLogo en Consejos para su marca, Herramientas diseñadores Existe por lo general, una total confusión entre todos estos términos debido a que guardan muchos puntos en común y son sutiles sus diferencias. De hecho, en internet, normalmente para referirse a una marca, se utiliza el término "logo" o "logotipo", cuando en realidad, como veremos a continuación, está mal expresado.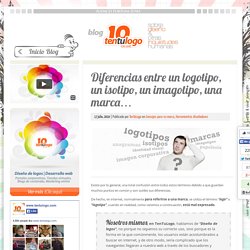 It's hard to beat a clever use of negative space. Here are 35 or so logos that use white space well, along with the designers/agencies responsible. A.G.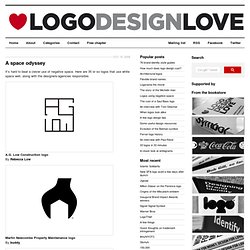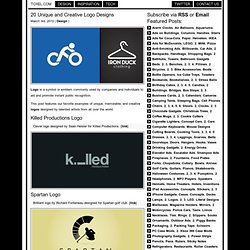 Logo is a symbol or emblem commonly used by companies and individuals to aid and promote instant public recognition. This post features our favorite examples of unique, memorable, and creative logos designed by talented artists from all over the world. Killed Productions Logo Clever logo designed by Sean Heisler for Killed Productions. [link]