Diseño de interiores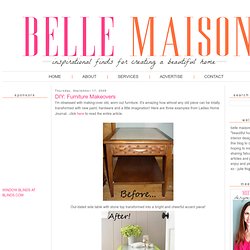 I'm obsessed with making-over old, worn out furniture. It's amazing how almost any old piece can be totally transformed with new paint, hardware and a little imagination! Here are three examples from Ladies Home Journal...click here to read the entire article.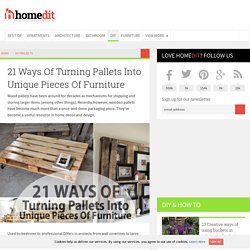 Do you have some pallets or pieces of them that you don't need anymore? Don't just throw them away. There are lots of ways you can use them and turn them unto something original, original and very useful. Here are some examples that might help you. Feel free to improvise and don't forget to use your imagination. Tables and desks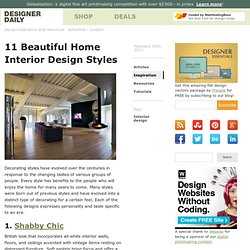 11 Beautiful Home Interior Design Styles Decorating styles have evolved over the centuries in response to the changing tastes of various groups of people. Every style has benefits to the people who will enjoy the home for many years to come. Many styles were born out of previous styles and have evolved into a distinct type of decorating for a certain feel. Each of the following designs expresses personality and taste specific to an era.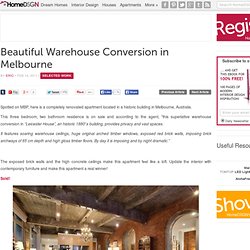 Spotted on MBP, here is a completely renovated apartment located in a historic building in Melbourne, Australia. This three bedroom, two bathroom residence is on sale and according to the agent, "this superlative warehouse conversion in "Leicester House", an historic 1880′s building, provides privacy and vast spaces. It features soaring warehouse ceilings, huge original arched timber windows, exposed red brick walls, imposing brick archways of 65 cm depth and high gloss timber floors.