Movies-cinema
First Part of "When Harry left Hogwarts" Documentation from the Special BluRay of Deathly Hallows. The Ten Best Horror Movies You Haven't Seen | October means Halloween, and Halloween means horror, and horror?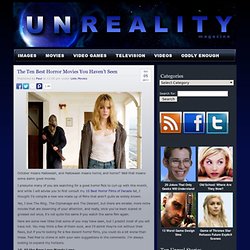 Well that means some damn good movies. I presume many of you are searching for a good horror flick to curl up with this month, and while I will advise you to first consult my 10 Best Horror Films of Decade list, I thought I'd compile a new one made up of films that aren't quite as widely known. 10 Certified Fresh Psychological Thrillers.
Year in Review: The 15 Best Foreign Films of 2009. Martyrs* (Pascal Laugier, France) This brutal, bloody, and occasionally terrifying movie also made Robert Fure's Best Horror list, and it most definitely deserves the honor.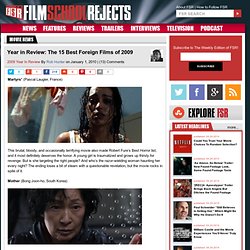 A young girl is traumatized and grows up thirsty for revenge.
---