Architecture
Metropol Parasol // The World's Largest Wooden Structure. Photo © Fernando Alda Project: Metropol ParasolRedevelopment of Plaza de la Encarnacion, Seville, SpainFunction: archeological site, farmers market, elevated plaza, multiple bars and restaurantsSite area: 18,000 square metersBuilding area: 5,000 square metersTotal floor Area: 12,670 square metersNumber of floors: 4Height of the building: 28.50 metersStructure: concrete, timber and steelPrincipal Exterior: timber and granitePrincipal interior material: concrete, granite and steelDesigning period: 2004-2005Construction period: 2005-2011Building/Cost: 90 Million Euro photo © David Franck What is there not to like about Metropol Parasol?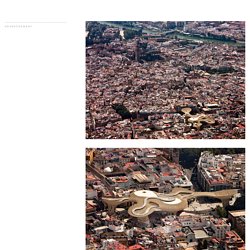 The waffle-like crown structure in Seville, Spain has been finally completed in April 2011 after a competition held by the city of Seville in 2004. Located at Plaza de la Encarnacion, the stunning sequence of undulating parasols comprises the world's largest wooden structure. Post-apocalyptic Tokyo scenery.
19 Aug 2010 The illustrations of TokyoGenso (a.k.a.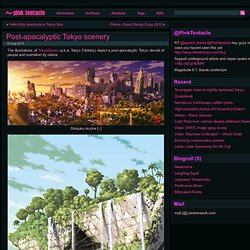 Tokyo Fantasy) depict a post-apocalyptic Tokyo devoid of people and overtaken by nature. Shinjuku skyline [+] Tokyo Big Sight [+] Rainbow Bridge [+] Pictures - Landscape Fence. STEVEN HOLL ARCHITECTS.
---