Game Compendium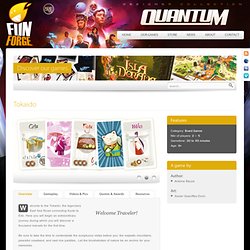 Tokaido » Funforge - Fun and Board Games.
Welcome Traveler! elcome to the Tokaido, the legendary East Sea Road connecting Kyoto to Edo. Here you will begin an extraordinary journey during which you will discover a thousand marvels for the first time. Be sure to take the time to contemplate the sumptuous vistas before you: the majestic mountains, peaceful coastland, and vast rice paddies… Let the brushstrokes of nature be an anchor for your memories.
SmartGames
Lost Levels - A website about unreleased video games.
Posted on August 2nd, 2013 by Frank Cifaldi The Lost Levels pirate crew and I launched our first features on this website exactly ten years ago today*, believe it or not (I hardly do). We debuted at the Classic Gaming Expo in Las Vegas, where we had a gigantic booth allowing people to play some of the unreleased games we'd acquired over the years — stuff like Sunman and California Raisins — before they were available online. I wore a cape for no reason, drank too much, and ended up meeting people I became close to over the next decade.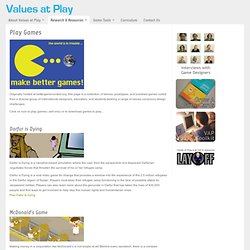 Play Games : Values At Play
Originally hosted at bettergamecontest.org, this page is a collection of demos, prototypes, and polished games culled from a diverse group of international designers, educators, and students tackling a range of values-conscious design challenges. Click on icon to play games (.swf only) or to download games to play… Darfur is Dying
DOWNFALL
gravity | Ludum Dare 23
"Canabalt is pure genius." necessarygames.com "It's going to be quite some time before you find something so simple so thrilling again." Offworld "Canabalt is a fun diversion and sports slick, black and white pixel graphics."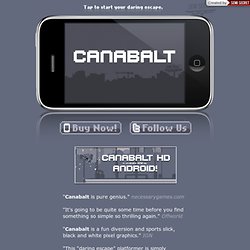 CANABALT: Buy it with your moneys!!
MalariaSpot.org
MalariaSpot Game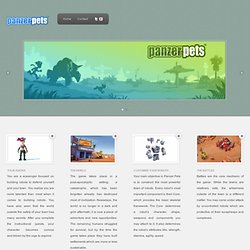 Panzer Pets |
Your Avatar You are a scavenger focused on building robots to defend yourself and your town. You realize you are more talented than most when it comes to building robots.