Game Compendium
Tokaido » Funforge - Fun and Board Games. Welcome Traveler!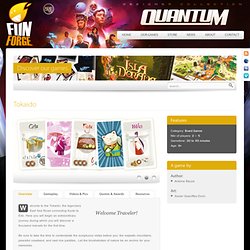 Elcome to the Tokaido, the legendary East Sea Road connecting Kyoto to Edo. Here you will begin an extraordinary journey during which you will discover a thousand marvels for the first time. Be sure to take the time to contemplate the sumptuous vistas before you: the majestic mountains, peaceful coastland, and vast rice paddies… Let the brushstrokes of nature be an anchor for your memories.
SmartGames. Lost Levels - A website about unreleased video games. Play Games : Values At Play. Originally hosted at bettergamecontest.org, this page is a collection of demos, prototypes, and polished games culled from a diverse group of international designers, educators, and students tackling a range of values-conscious design challenges.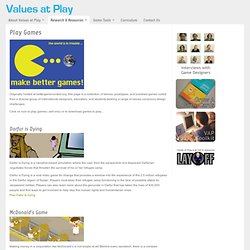 Click on icon to play games (.swf only) or to download games to play… Darfur is Dying. DOWNFALL. Gravity | Ludum Dare 23. Discover new lands and experience exciting adventures and duels! - The West. CANABALT: Buy it with your moneys!! MalariaSpot.org. MalariaSpot Game. Panzer Pets |
PS2 & PS3 Games
Browser Games. PC Games. Game Platforms. Game Reviews.
---