Multiliteracies
Digital Youth Network: Empowering Youth Through Media
Review of the game Endless Ocean created by Arika Rating: Endless Ocean is a one-player adventure game for the Nintendo Wii. My Opinion To be honest, personally, I actually quite enjoyed this game – much more than the star rating that I gave it indicates. In fact, I managed to play it right through to the end of the narrative, right through to the discovery of a new species of whale!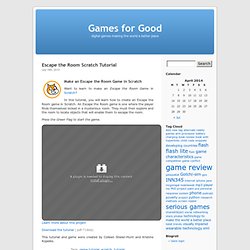 Games for Good
These days, a lot of schools in Victoria, Australia, are spending millions of dollars on creating "learning neighbourhoods" or "learning studios". In these open spaced areas, a lot of the focus falls on creating environments (spaces) for groups of students where they feel safe to take risks with their learning. The influence of 'space' in the learning, now comes into play.
Teaching and Learning in the Digital Age
IROC2 is very proud of The Declaration of Digital Citizenship. We are especially excited as this document continues to gain International acknowledgment and has most recently been translated into Czechoslovakian. Recent Endorsement: When I first read the Declaration of Digital Citizenship, I realized that The Institute for Responsible Online and Cell-Phone Communication and Projecto MiudosSegurosNa.Net shared a common ground: we both recognize the huge beneficial potencial of information and communication technologies and we're equally aware of it's potencial for abuse.
The Declaration of Digital Citizenship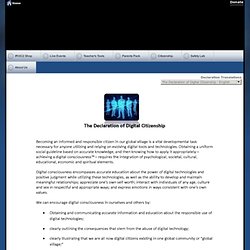 Turn Things Around