Ict
The Next Web Appetite. Woopid Video Tutorials. Global Student. Welcome to Smilebox's Teacher's Toolbox. The Smilebox Teacher's Toolbox program is a teacher's digital companion for creative classroom communication.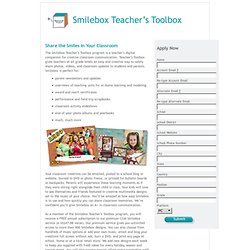 Teacher's Toolbox gives teachers at all grade levels an easy and creative way to safely share photos, videos, and classroom updates to students and parents. Smilebox is perfect for: Group conversations around images, docs and videos. Ken Tothero · University of Texas at Austin VoiceThread conversations are media-centric, which keeps the discussions focused.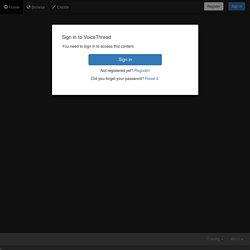 They also provide an opportunity to reflect, resulting in higher quality input.
---