Ict
The Next Web Appetite
Woopid has proudly helped millions of people answer their technical questions through video in a simple, quick and easy way. I set out to prove that no matter what a person's skill or interest level may be, that they can easily utilize the technology that surrounds them. To this day nothing makes me happier than when I hear that one of Woopid's videos has helped someone.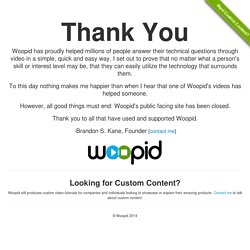 Global Student
The Smilebox Teacher's Toolbox program is a teacher's digital companion for creative classroom communication. Teacher's Toolbox gives teachers at all grade levels an easy and creative way to safely share photos, videos, and classroom updates to students and parents. Smilebox is perfect for: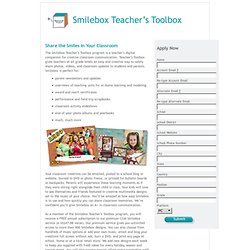 Welcome to Smilebox's Teacher's Toolbox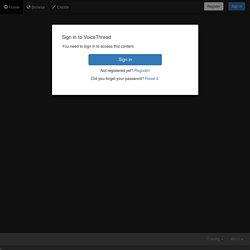 Ken Tothero · University of Texas at Austin VoiceThread conversations are media-centric, which keeps the discussions focused. They also provide an opportunity to reflect, resulting in higher quality input.