Cooking
WeckJars.com
All-Clad | Quality Cookware & Kitchen Knives & Cutlery
The origins of Momos are unclear but what is clear is that they are an absolute treat – full of flavor! The little bags or sacks of fillings that burst... The Chutney or the Sauce that is served with Momos in India is very spicy and is packed with flavor. Here is a simple Chutney that can be served with Momos o... When the thought of dessert leads to pangs of guilt, there is no need to skip it.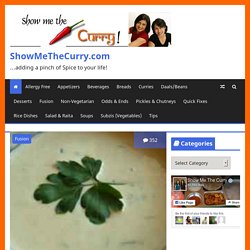 Indian Recipes, Cooking Videos, Healthy Recipes, Vegetarian Recipes, North and South Indian Recipies - ShowMeTheCurry.com
Only the top 2% of all beef earns the coveted USDA Prime rating. However, that is not good enough for Allen Brothers. We take the additional step of hand selecting the highest possible grade of the very best grain fed, pasture raised superior breeds to ensure that you always receive the highest quality and consistency from Allen Brothers. Our products are hand-cut by highly skilled butchers applying the same artisanal standards pioneered by the neighborhood butcher.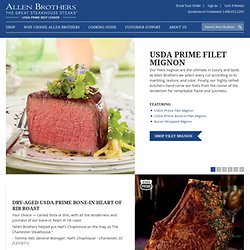 Steaks Online, Prime Beef, and Gourmet Meats - Allen Brothers
Online Cheese Shop | Artisanal Cheese | cheese gift baskets, imported, gourmet cheeses
La Boîte Biscuits & Spices