Books/writing
Publishing Perspectives - International publishing news & opinion. Hey, There's A Dead Guy in the Living Room. Jeff Cohen In just a little less than five weeks, Condoleeza Rice will deliver the commencement address at Rutgers University, just a hair under two miles from where I live.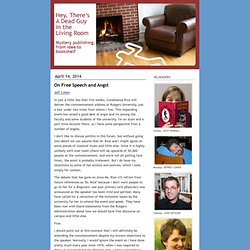 This impending event has raised a good deal of angst and ire among the faculty and some students of the university. I'm an alum and a part-time lecturer there, so I have some perspective from a number of angles. I don't like to discuss politics in this forum, but without going into detail we can assume that Dr. English Language. ReadWriteWeb - Web Apps, Web Technology Trends, Social Networking and Social Media.
Book Reviews by Critics | Find your next book!
---