Librarianship
On January 2017, 2014, the American Library Association a..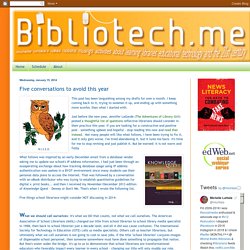 This post has been languishing among my drafts for over a month. I keep coming back to it, trying to sweeten it up, and ending up with something more acerbic than what I started with. Just before the new year, Jennifer LaGarde (The Adventures of Library Girl) posted a thoughtful list of questions reflective librarians should consider in their practice this year.
Five conversations to avoid this year
mluhtala : Look fwrd to spending tmrw
mluhtala : Love that this many #Librarians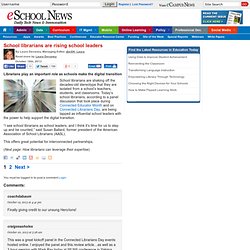 School librarians are rising school leaders | eSchool News
By Laura Devaney, Managing Editor, @eSN_Laura Read more by Laura Devaney Librarians play an important role as schools make the digital transition School librarians are shaking off the decades-old stereotype that they are isolated from a school's teachers, students, and classrooms.
Get your brand new Wikispaces Classroom now and do "back to school" in style. guest|Join|Help|Sign In HomeNEW!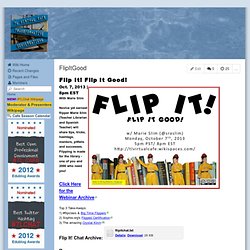 tlvirtualcafe.wikispaces
tlvirtualcafe.wikispaces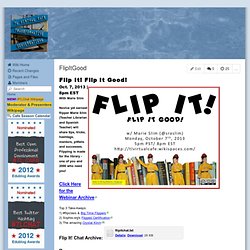 Get your brand new Wikispaces Classroom now and do "back to school" in style. guest|Join|Help|Sign In HomeNEW!
Emerging Technology
mluhtala : Made it to San Antonio! Met
Jeep - America will be whole again - 2013 Super Bowl Commercials @ NFL - NFL Videos
Oreo - Cookie or Cream? - 2013 Super Bowl Commercials @ NFL - NFL Videos
How PA School Libraries Pay Off: Investments in Student Achievement & Academic Standards | Keith Curry Lance
The latest Pennsylvania school library impact study has been completed, and its report has been released online.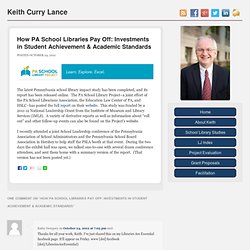 Finishing reading Empowering Learners: Guidelines for School Library Programs, has made me think a lot about the role of the 21st Century Librarian in the K-12 school. As we move into a more digitally based library environment and the world our students graduate into is requiring different skills of them, the role of the librarian is shifting. I wrote in my last post on the subject a lot about the specific job descriptions based on what the AASL states in Empowering Learners in the first half of the book.
The Role of the 21st Century School Librarian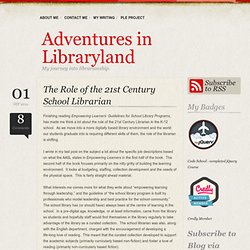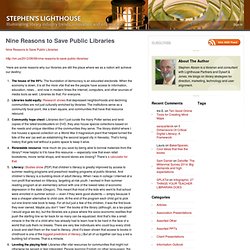 New Nine Reasons to Save Public Libraries
Nine Reasons to Save Public Libraries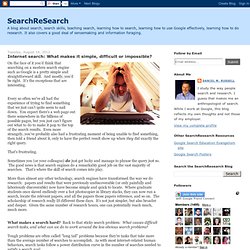 On the face of it you'd think that searching on a modern search engine such as Google is a pretty simple and straightforward skill.
What makes it simple, difficult or impossible?
These are my notes from Lucy Gray's breakout session, "Beyond Search," on August 6, 2012, at the Blackfoot Educational Technology Conference in Missoula, Montana. Resources from Lucy's presentation are available on this blog post.
Beyond Search by Lucy Gray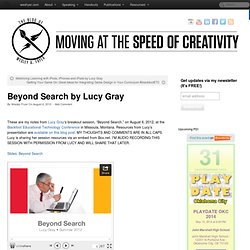 New Discovering the Impact of Library Use and Student Performance
Textbook Rental FAQ
New Survey Findings from UK Reveal Librarians Second Only to Doctors in Public's Trust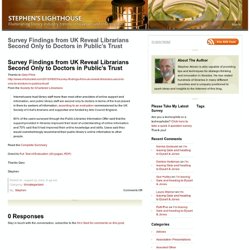 From the Society for Chartered Librarians:
Beyond the Bullet Points: It is Time to Stop Trying to Save Libraries | Virtual Dave…Real Blog
Close the crisis center. Take down the picket signs. Please proceed to un-occupy the library.
OK, it's time for a little tough love for public library leaders. We haven't been as visionary, vigilant and assertive as we need to be when it comes to mapping our future in the ebook world.
Ebook Strategy and Public Libraries: Slow Just Won't Work Anymore
Posted on 12 July 2012.
Why You Need Your School Librarian | Kentucky Teacher
The Future of Research
New New "Fast Facts" Report: School Librarian Numbers Decline from 2004-2005 to 2010-2011
Does Copyright Matter? by Tim Parks