Whoniverse
Accueil - The Doctor Who, Torchwood and Sarah Jane Adventures Image Archive. Vidéo Classic Doctor Who - Episode 114 - The keeper of Traken - Partie 1/4 VOSTFR de Navicule (Replay TV - Navicule. BBC - Doctor Who Adventures. Doctor Who TV - News, features and spoilers on BBC's Doctor Who. Life, Doctor Who & Combom. Doctor Who Series 5 and 6 Transcripts. Watch the Classic Series. Any and all posts related to Doctor Who and the Whoniverse may contain spoilers at varying degrees.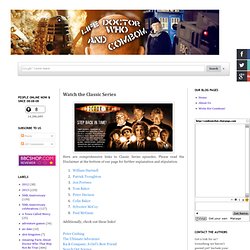 If you don't want to read spoilers, this blog is just NOT for you! We are not responsible for any spoilers you did not wish to read. Anyone is welcome to copy information and source posts from this blog, but a link to the original post—just as we do for others—is required. This means the full URL to the specific page referenced; our homepage is not the same as our post page. Nevertheless, please refrain from copying too many posts; copycat blogs just aren't clever or funny. Doctor Who - The Official Site. Doctor Who Spoilers. Filming began this week on Chris Chibnall's second story this series, which is set to be episode four and is currently titled "Cubed".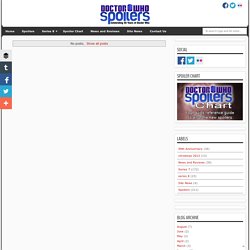 The episode features Stephen Blything (pictured left) as Henry VIII in a story which sees the return of UNIT and also stars Law and Order UK's Jemma Redgrave (pictured right) as Kate. It's speculated that she might be playing one of Henry's wives, three of whom were called Catherine. In the story, a house is raided by...
---