Tutorials
Abstract. Typos. Photoshop. Mputer Arts - The new way to create 3D text. Computer Arts is the magazine for people who believe design matters, and has been inspiring and informing graphic designers and illustrators since 1995.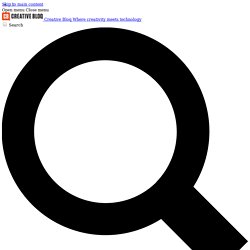 With both a deluxe print edition and a fully-interactive, bespoke iPad edition, Computer Arts brings you behind-the-scenes access to cutting-edge design projects, in-depth analysis and incisive opinions from the design world's thought leaders, plus the very best new work from the global design community. Whether it's a shift in creative thinking or a change to the business of design, you can rely on Computer Arts to bring you detailed analysis of the pivotal events. We'll introduce you to the industry's most exciting trailblazers as well as highlighting the world's freshest new talent, digging deep to discover what makes each of them special. Mputer Arts - Revive old images with new masks. 40 amazing After Effects tutorials. Launch a blogfolio. Starting your own blog can be an effective way to drive serious traffic to your portfolio site.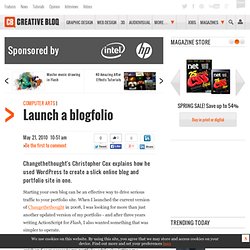 When I launched the current version of Changethethought in 2008, I was looking for more than just another updated version of my portfolio - and after three years writing ActionScript for Flash, I also wanted something that was simpler to operate. WordPress offered the freedom to make a unique site, with quick and easy access to my portfolio, while also letting me engage with the online creative community on my own terms. The problem is, it pretty much comes out of the box. To make it unique, you have to find a 'theme' to modify and personalise - essentially a string of CSS documents that give your site a distinctive look and feel. If you don't find a theme you like on the WordPress site, STCFX is another good place to look. Create a slick motion graphics reel.
Mputer Arts - Animate a character in After Effects. Design a multi-page mag feature. Create stunning papercuts the easy way. Animate your fonts in Cinema 4D. Master the fine art of compositing.
---