Impact Accelerators
Arabella Advisors
Bolder Giving: What we do
Bolder Giving's mission isto inspire and support people to give at their full lifetime potential We promote three ways to give boldly. Give more: The average giving in the U.S. is 2-3% of annual income. We help those who can afford it to take quantum leaps further.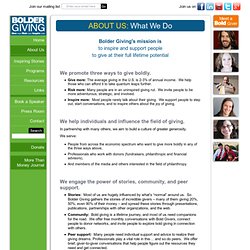 GRANDSTREET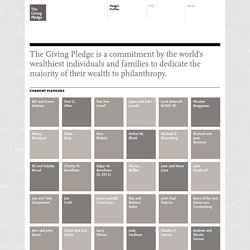 Patrice and Precious Motsepe "This selfless and compassionate characteristic is part of the age-old African culture of giving and caring for your neighbor and other members of your community. In South Africa it is embodied in the spirit and tradition of Ubuntu/Botho, in terms of which your well-being, happiness and success is dependent upon and influenced by the wellbeing, happiness and success of others... [We] recognise the huge responsibility and duty that the Motsepe family has to poor, unemployed, disabled, women, youth, workers and marginalised South Africans. We also have an ongoing obligation of nation building, uniting black and white South Africans and contributing towards making Africa and the world a better place."
Rockefeller Philanthropy Advisors
Awesome is Everywhere! The Awesome Foundation for the Arts and Sciences is an ever-growing, worldwide network of people devoted to forwarding the interest of awesomeness in the universe. Created in the long hot summer days of 2009 in Boston, the Foundation distributes a series of monthly $1,000 grants to projects and their creators. The money is pooled together from the coffers of ten or so self-organizing "micro-trustees" and given upfront in cash, check, or gold doubloons.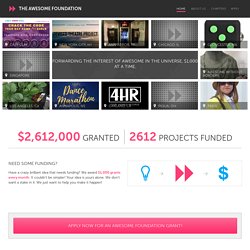 Latest Nonprofit Jobs Chief of Staff Bellwether Education Partners CFO Making Waves Academy and Foundation Senior Associate, Foundation Relations International Center for Transitional Justice Chief Academic Officer The Partnership for Inner-City Education Office Manager House of Possibilities Find a Job | Post a Job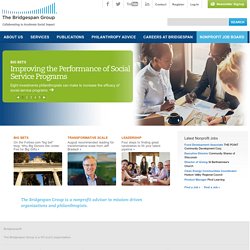 The Bridgespan Group: Nonprofit Strategy