Dossier youtube
Chaîne de NormanFaitDesVideos. Upload Subscription preferences Loading...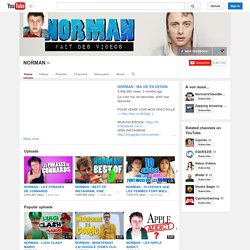 Working... Programme Partenaire YouTube. Programme Partenaire - YouTube. Créateurs et partenaires YouTube. HOW TO: Get Started Marketing on YouTube. The Social Media 101 Series is sponsored by Global Strategic Management Institute.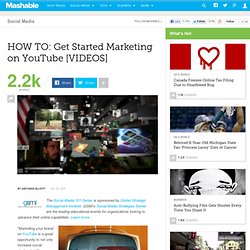 GSMI's Social Media Strategies Series are the leading educational events for organizations looking to advance their online capabilities. Learn more. "Marketing your brand on YouTube is a great opportunity to not only increase social chatter, but it's amazing for organic SEO," says Justin Gonzalez, social specialist at creative video agency BARS+TONE. With millions of visitors a day, YouTube is a fantastic potential marketing tool — it should sit alongside Facebook, Twitter and other social media services in your online marketing toolbox. Almost every business type can benefit from marketing on the world's biggest video sharing site, but getting started can be daunting, especially if you have no experience in that arena. Pourquoi créer une chaine sur Youtube ? | Quatrys Inside : Référencement, Design, Développement Web, Communication Web. Quatrys, votre agence Web du Tarn. Toutes les plateformes en ligne de vidéo type Youtube donne la possibilité de créer sa chaine mais cela a-t-il vraiment des avantages ?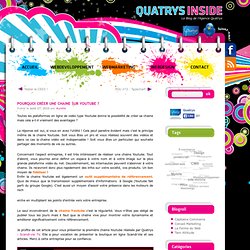 La réponse est oui, si vous en avez l'utilité ! Cela peut paraitre évident mais c'est le principe même de la chaine Youtube. Soit vous êtes un pro et vous réalisez souvent des vidéos et dans ce cas la chaine vidéo est indispensable ! Soit vous êtes un particulier qui souhaite partager des moments de vie ou autres. Devenez Partenaire YouTube! TUTO | Comment Devenir Partenaire YouTube | Français HD.
---