Video class
Pages: 1 , A Virtual Camera One of the systems that Flash doesn't have that many other animation environments have is a virtual camera. Many professional animation systems allow you to set up a virtual camera that can itself be animated. This allows you to create the sort of camera work seen in traditional films, including pans, zooms, and fades. Flash uses a more old-fashioned system based around a stage.
ActionScript for Non-Coders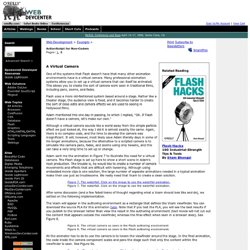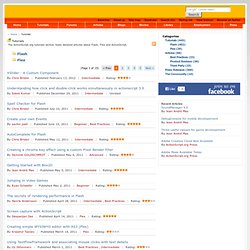 Advertise About us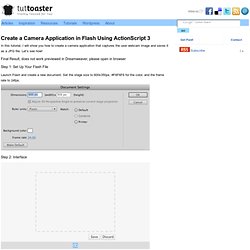 Create a Camera Application in Flash Using ActionScript 3
In this tutorial, I will show you how to create a camera application that captures the user webcam image and saves it as a JPG file. Let's see how! Final Result, does not work previewed in Dreamweaver, please open in browser Step 1: Set Up Your Flash File Launch Flash and create a new document.
Actionscript 3 Webcam Configure | Geek.blog
This entry was posted on Feb 24 2009 Setting up a webcam in Flash has always been pretty simple. I feel there are two cases in flash that you would use the webcam in a project: Streaming video for video chat or using it as a tool to take a photo. These two cases have completely different purposes and thus you want your camera setup properly for each. Setup Your CameraFirst, let's setup your camera and a video instance for playback.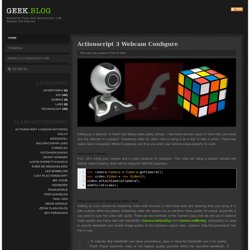 Tutorial Actionscript 3 - How to use a webcam on Flash | Miguel Moraleda