Nutr!T!on!
Help, Advice, Stories | Quitting Adderall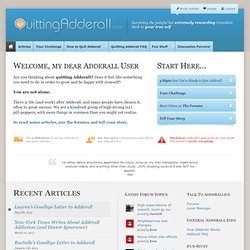 Are you thinking about quitting Adderall? Does it feel like something you need to do in order to grow and be happy with yourself? You are not alone. There is life (and work) after Adderall, and many people have chosen it, often to great success. We are a kindred group of high-strung (ex) pill-poppers, with more things in common than you might yet realize.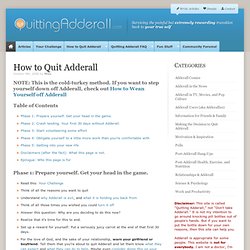 October 9th, 2008 by Mike NOTE: This is the cold-turkey method. If you want to step yourself down off Adderall, check out How to Wean Yourself off Adderall Table of Contents Phase 1: Prepare yourself.
How To Quit Adderall | Quitting Adderall
Salmon - The Best Foods to Boost Your Mood: What to Eat to Fight Depression - OrganizedWisdom Health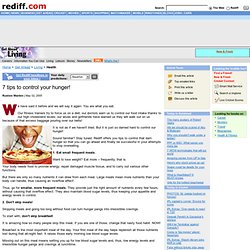 Home > Get Ahead > Living > Health 7 tips to control your hunger! Rustom Warden | May 02, 2005
7 tips to control your hunger!
With healthcare a pressing issue, prices going up, and cures in short supply, more and more people are turning away from their medicine cabinets and to their pantries and gardens for remedies. And they are experiencing a certain amount of success. Whether looking to help a stuffy nose or something more serious, the answer can be as close as an arm's reach away with a look at these 100 healthy remedies that are right in your home.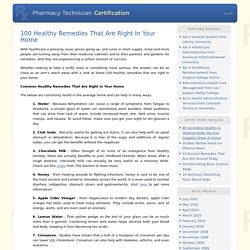 Who came up with the idea that we are supposed to drink orange juice at breakfast? And why, if oatmeal is so good for us, do we eat that only in the morning as well? Apologies to the Palinites, but nutritionists are starting to realize that you and I like our oatmeal and OJ before we start the day because we evolved to like it that way—because enjoying the two together is healthier than eating each of them alone. Epidemiologist David R.