Tech Support
Online converter - convert video, images, audio and documents for free
Onlineconvert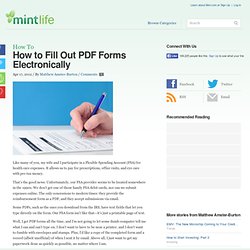 Like many of you, my wife and I participate in a Flexible Spending Account (FSA) for health care expenses. It allows us to pay for prescriptions, office visits, and eye care with pre-tax money. That's the good news.
How to Fill Out PDF Forms Electronically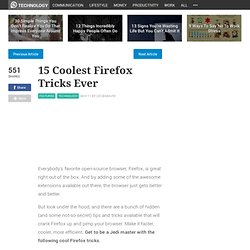 Everybody's favorite open-source browser, Firefox, is great right out of the box.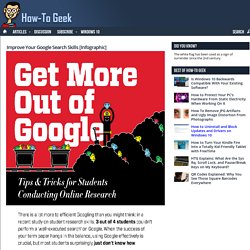 Don't limit yourself to just plugging in simple search terms to Google; check out this infographic and learn a search string search or two. You don't need to limit yourself to searching just for simple strings; Google supports all manner of handy search tricks. If you want to search just HowToGeek.com's archive of XBMC articles, for example, you can plug in site:howtogeek.com XBMC to search our site. Get More Out of Google [HackCollege via Mashable] Jason Fitzpatrick is warranty-voiding DIYer and all around geek.