Twitter
How to Use Twitter for Marketing & PR
So, the new version of Twitter.com is upon us — well, some of us anyway (it's in the process of a gradual roll-out right now that will likely last over the next couple of weeks). Everyone at Twitter I spoke with today agreed that this is the single biggest change they've ever made to the site since its initial launch.
The Best Subtle Things About New Twitter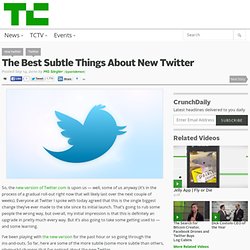 10 idées d'utilisation des listes sur Twitter
Comment faire le buzz sur les réseaux sociaux ?
Les réseaux sociaux sont de très bons outils.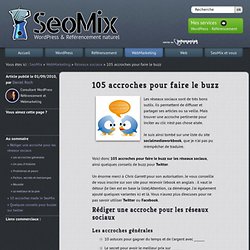 This post originally appeared on the American Express OPEN Forum, where Mashable regularly contributes articles about leveraging social media and technology in small business.
Want to Make Money on Twitter? Take a Look at How Dell Does It