Shop
Accessibility Information Skip To Main Content Skip To Main Navigation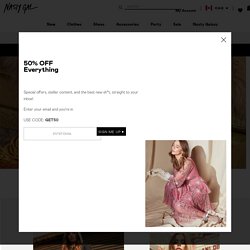 Order by phone (toll free): 1-888-383-8859 Home View Cart My Account Designers Alibi Blank denim Blu Moon CC Skye HELIANTHUS
Sale - Shop Acrimony - San Francisco Designer Boutique for Men and Women
Poppy — Welcome
Women's designer footwear - Roberto Del Carlo - farfetch.com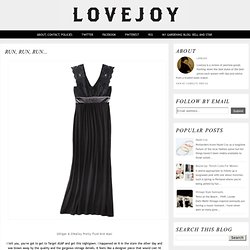 .:le train bleu:.
My attraction to the Freda Salvador shoe above is as surprising and as strong as when I became obsessed with that gold leather jacket. It's made even stronger considering that it's 40% off (and I'm told can be returned for a full refund if needed). What do you think?
Find discount and sale priced tops at GoJane.
It's that time of year when you can find exceptionally stylish tops on sale that don't compromise your unbelievable fashion sense. Our tops sale includes only carefully-selected T-shirts, blouses and button-up shirts that speak to your inner trend-setter, without compromising your life's savings. Our sale tops feature everything you know and love about modern fashion and puts them front-and-center on quality apparel that pays close attention to detail.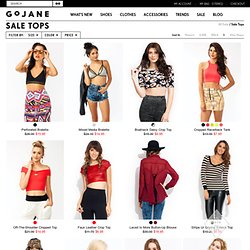 Sale | Mod Retro Vintage Clothing & Indie Clothes
Fall-Winter Collection Women - YOOX United States - Online, Fashion, Design, Shopping
FIRMAMENT - Berlin Renaissance