Fashion
FashionDollcult-urecamp - Le bambole riflettono (sul)la moda
For the Love of Couture
Ciao ragazzi!
Rei Kawakubo for Comme des Garcons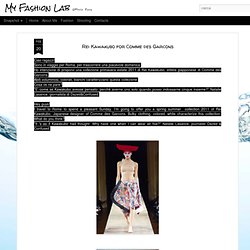 Titty Mon amour
Elsa May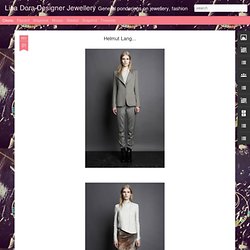 December 2010
Today i find myself yes pondering and wondering what am i about??? As a designer for me it's my surroundings, be it music, pills upon pills of magazines colour etc.
A refreshing alternative If you're wearing cotton, you're actually clothed in cellulose – a natural polymer found in all plants. Cotton is the thirstiest fabric on the planet – 210,000 billion litres of water is used in its production each year. The large volume of water and toxic pesticides guzzled cause damage both to the environment and human health. This 'BioCouture' jacket is also made out of cellulose, but it's a bit different.
BioCouture | Trash Fashion: designing out waste BioCouture| How can the latest design and technology help to create wear without waste? And what can we all do to reduce the impact of throwaway fashion?