Fashion
Cartamodelli/tecnica. Blog. FashionDollcult-urecamp - Le bambole riflettono (sul)la moda. Magazine. Diane, a Shaded View on Fashion. For the Love of Couture. Rei Kawakubo for Comme des Garcons. Ciao ragazzi!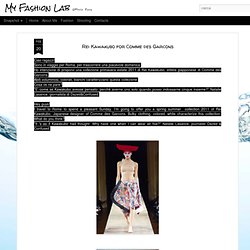 Sono in viaggio per Roma, per trascorrere una piacevole domenica. Ho intenzione di proporvi una collezione primavera estate 2011 di Rei Kawakubo, stilista giapponese di Comme des Garcons. Abiti voluminosi, colorati, bianchi caratterizzano questa collezione. Titty Mon amour. Elsa May. December 2010. ...to think that we are in depth of winter here and already designers are showing off their Pre Fall collections for 2011.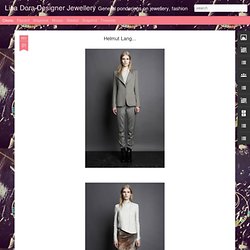 Madness i say! One can't even keep up. I still really haven't got my head around it to understand how this happens no doubt even some designers are working on 2012 season already! EEEeeKKKK! It's just that it boggles my mind ever so slightly having to jump forward and back like this.
---