Other
Inkdryer Daily Wallpaper | Iterate. Iterate. Iterate. Iter...
first image 'constrained ball' 'constrained ball' is a drawing aid created by korean product designer giha woo . once attached to the pen, this device helps to draw straight lines without using a ruler. normally, a ball point pen rolls freely in accordance with the ball located at the tip of the pen. however, this writing tool prevents winding lines by helping to move the ball in one direction only. using the installed measuring wheel indicated on the product, users can draw the exact desired line length in both a horizontal and vertical direction, as well as strokes in 45 degree angles. the mounting area is made with a flexible rubber material helping it adhere to the attached pen. measurement of line is indicated on the product
laughin-so-hard-89242-500-375.jpg (500×375)
Only One Man For The Job
Draw Something app sold for £113m after just SEVEN weeks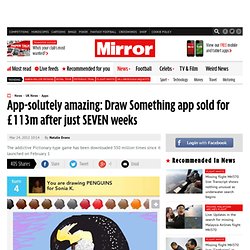 The addictive Pictionary-type game has been downloaded 350 million times since it launched on February 1 Facebook / Draw Something An addictive smartphone app which launched just seven weeks ago has been sold for $180 million. Draw Something soared to the top of the app charts after being downloaded a staggering 350 million times.
Adapted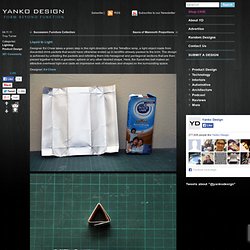 Liquid to Light Designer Ed Chew takes a green step in the right direction with the TetraBox lamp, a light object made from discarded drink packets that would have otherwise ended up in landfills already packed to the brim. The design is achieved by unfolding the packets and refolding them into hexagonal and pentagonal sections that are then pieced together to form a geodesic sphere or any other desired shape. Here, the Epcot-like ball makes an attractive overhead light and casts an impressive web of shadows and shapes on the surrounding space. Designer: Ed Chew
Published on October 24th, 2011 [vimeo]http://vimeo.com/25588544[/vimeo] Drawing is art of depicting what we see or what we think or what our intension.