Other
Inkdryer Daily Wallpaper | Iterate. Iterate. Iterate. Iter...
The Most Epic Painting Time Lapse in History [AWESOME VIDEO
Only One Man For The Job
Water ink - BDDP Unlimited and Solidarités International
Draw Something app sold for £113m after just SEVEN weeks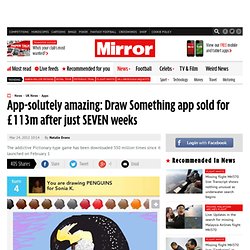 The addictive Pictionary-type game has been downloaded 350 million times since it launched on February 1 Facebook / Draw Something An addictive smartphone app which launched just seven weeks ago has been sold for $180 million. Draw Something soared to the top of the app charts after being downloaded a staggering 350 million times.
Paint.NET - Free Software for Digital Photo Editing
Get it now (free download): Paint.NET v3.5.11 3.5 MB, English, Chinese (Simplified), French, German, Italian, Japanese, Korean, Portuguese (Brazil), Russian, and Spanish Released on August 17th, 2013 paint.net 4.0 beta 5.8 MB, English, Chinese (Simplified), Dutch, Finnish, French, German, Italian, Japanese, Korean, Polish, Portuguese (Brazil), Portuguese (Portugal), Russian, and Spanish Released on February 8th, 2014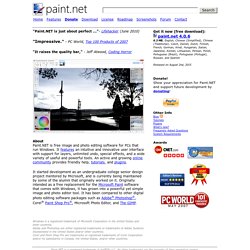 TetraBox Light by Ed Chew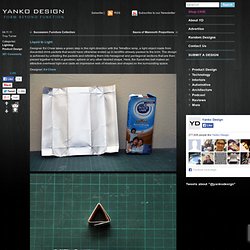 Liquid to Light Designer Ed Chew takes a green step in the right direction with the TetraBox lamp, a light object made from discarded drink packets that would have otherwise ended up in landfills already packed to the brim. The design is achieved by unfolding the packets and refolding them into hexagonal and pentagonal sections that are then pieced together to form a geodesic sphere or any other desired shape. Here, the Epcot-like ball makes an attractive overhead light and casts an impressive web of shadows and shapes on the surrounding space. Designer: Ed Chew
Trippy Pencil Drawing Animation | Hand Drawing Art Pictures and Ideas
Published on October 24th, 2011 [vimeo]http://vimeo.com/25588544[/vimeo] Drawing is art of depicting what we see or what we think or what our intension.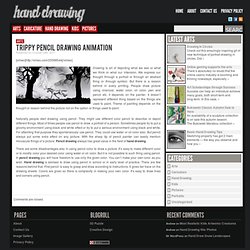 parkour motion reel