Tutorials & Patterns for Making Bags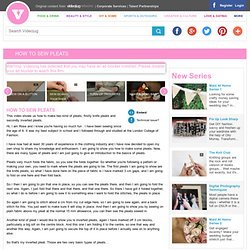 How To Sew Pleats (Sewing)
This video shows us how to make two kind of pleats, firstly knife pleats and secondly inverted pleats. Hi, I am Rose and I know you're having so much fun . I have been sewing since the age of 6. It was my best subject in school and I followed through and studied at the London College of Fashion. I have now had at least 30 years of experience in the clothing industry and I have now decided to open my own shop to share my knowledge and enthusiasm. I am going to show you how to make some pleats.
L2 Bag: Metallic Linen with Animal Print Cotton Lining L2 Bag: Japanese Cotton Prints Topstitching details on contrasting facing & godets. Created from vintage upholestry fabric....this L2 Bag is so fun in a soft wool with green Ultrasuede handles.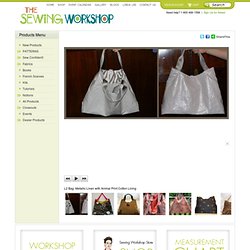 L2 Bag | Sewing Workshop
I first want to say thank you to Dana and Rae for hosting such an awesome event. If you haven't been indulging in all the fun already, go check out both of their blogs for lots of great inspiration. There has already been so many great ideas! Today I'm sharing a basic boys wallet tutorial because... every boy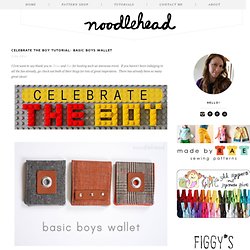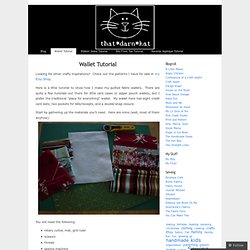 Looking for other crafty inspirations? Check out the patterns I have for sale in my Etsy Shop. Here is a little tutorial to show how I make my quilted fabric wallets.
Sewing Tutorial: Internal Zipper Pocket For Bag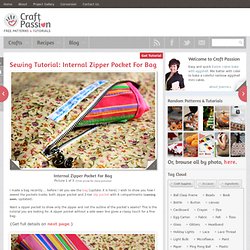 I made a bag recently…. before I let you see the bag [update: it is here], I wish to show you how I sewed the pockets inside, both zipper pocket and 2-tier slip pocket with 6 compartments (coming soon, updated). Want a zipper pocket to show only the zipper and not the outline of the pocket's seams? This is the tutorial you are looking for. A zipper pocket without a side sewn line gives a classy touch for a fine bag. {Get full details on next page.}
wp-content/uploads/2010/02/vpp_wallet.pdf
adjustable_bag_handle_tutorial.pdf