Embroidered
Weekend Kits Blog: Creative & Fun Embroidery Kits for Beginners
We have a new selection of Hand Embroidery Kits to share with you today.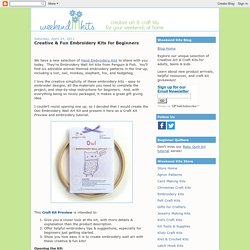 These treasures are created by a local artist who embroiders designs on wood and adds paint for additional splashes of color. The result is a bright, cheerful, and interesting piece of art.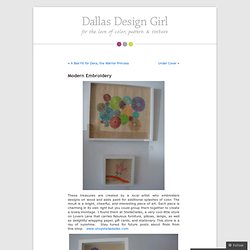 Modern Embroidery « Dallas Design Girl
penguinandfish.com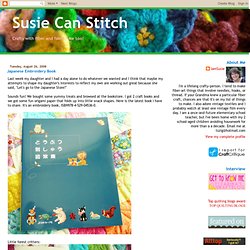 Last week my daughter and I had a day alone to do whatever we wanted and I think that maybe my attempts to shape my daughter's interests to reflect my own are working out great because she said, "Let's go to the Japanese Store!" Sounds fun! We bought some yummy treats and browsed at the bookstore.
Japanese Embroidery Book
Mr X Stitch — The number one contemporary embroidery and needlecraft blog
free embroidery transfer patterns
The free embroidery patterns are available for immediate download. Simply click on the image to view the largest size and then right click on the pop up menu, right click on "save image as" to save the file to your computer. These patterns are from my personal collection and I believe them to be free of copyrights as there are not any notices on the pattern sheets nor the envelopes.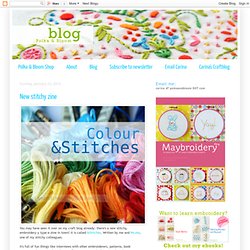 polka & bloom
I'm very excited to tell you that three of my patterns are in the new issue of Mollie Makes magazine!
Embroidery as Art
feeling stitchy
Unique Jewelry by IbbyAndRufus on Etsy
wood embroidery by noshii
welcome back
noshii