Bookbinding
DIY Sketchbook Holders
Good morning. Delighted to have another designer to introduce you to today as part of my new (almost) weekly feature showcasing artists, craftspeople and small businesses as a way of supporting their work, with some very lovely giveaways and discounts to boot. Today is the turn of Sarah Phillips, owner, designer and crafter of Hope House Press, personally creating stunning leather-bound stationary using vintage bookbinding presses.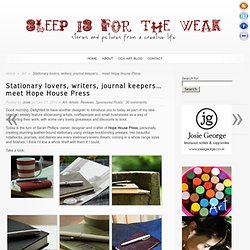 Stationary lovers, writers, journal keepers… meet Hope House Press | Sleep is for the Weak
Would you like to learn bookbinding or improve your skills? Otter Bookbinding offers courses to help you master the craft. They are for all abilities, from beginners upwards.
Bookbinding Courses - Otterbookbinding | General and Craft bookbinders
bookbinding, wood veneer cover
There's really no other way to say this but bookbinding is truly, truly awesome. The first Designer Bookbinders International Competition was held earlier this year, with bookbinders from all around the world dusting off their block presses and endpapers to enter. The following images are taken from the 117 short-listed entries, which took on the theme of water as their inspiration.
Design: The Art of Bookbinding · Meanjin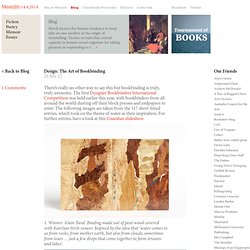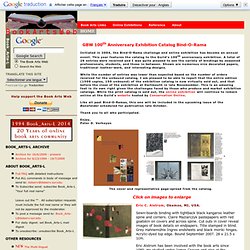 Charlene Matthews, Hollywood, CA, USA. Bound September 2007.
GBW 100th Anniversary Exhibition Catalog Bind-O-Rama || The Book Arts Web
Finally Back! I have a pile of books to post now that I have my computer back.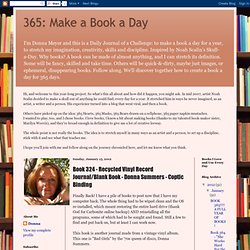 Make a Book a Day: Book 324 - Recycled Vinyl Record Journal/Blank Book - Donna Summers - Coptic Binding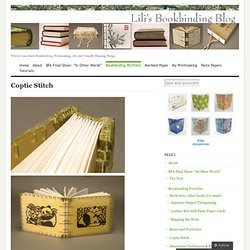 Coptic Stitch « Lili's Bookbinding Blog
(The book above is currently available in my Etsy Shop) This book is a coptic book made to look like a Japanese Stab binding.
How To Plant Plantable Paper a pot for planting some good potting soil plantable paper water a sunny corner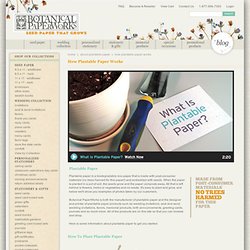 How Plantable Paper Works | Botanical PaperWorks
I love the idea of covering a plain black speckled composition book and giving it a new look. I've also been thinking about doing something with corrugated paper. My plan was to use kraft corrugated paper. You know, the kind used for packaging breakables. There are a couple reasons I didn't get the kraft corrugated paper.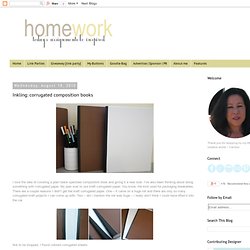 Inkling: corrugated composition books
Project: Stamped Kraft Book Covers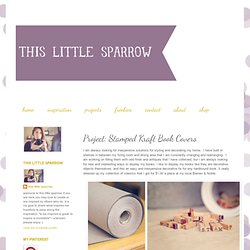 I am always looking for inexpensive solutions for styling and decorating my home. I have built in shelves in between my living room and dining area that I am constantly changing and rearranging.
Grey Book Binding Board-Grey Book Binding Board Manufacturers, Suppliers and Exporters on Alibaba
Medieval Carolingian Bookbinding
slateblu: book binding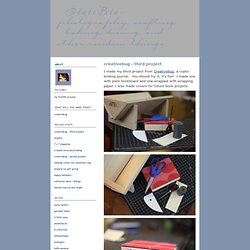 Last Saturday, when the kiddies went to the snow with their daddy, I had lunch with friends, who used to be colleagues at work. My friend Daisy is a very good cook so we had a homemade 4 course meal with extras to bring home.
During my portfolio class at Parsons this morning, I asked my teacher, Will van Roden, what he thought about including process into our portfolios, such as inspiration, thumbnail sketches, roughs, and so on. He replied that he thought it could be nice as a separate process book—not included in the regular portfolio but as an interesting separate design piece, with thumbnails in a nicely gridded layout, examples placed in in an interesting way, and so on—a well-designed book project in its own right. This got me thinking about another book-binding project, and I started doing a little research.
Bookbinding Techniques « jimmiekat
japanese stab binding #3: jewels, fences, and bridges | becca making faces
The most common type of sewn bookbinding that I often default to, falls into the category of longstitch binding.