Herbal Medicine
Cancer: the Forbidden Cures - Full Documentary.
Photosynthesis Fuel Company Gets a Large Investment - Technology Review - StumbleUpon. Green tea: Joule Energy's SolarConverter turns carbon dioxide and sunlight into ethanol fuel at a pilot plant in Leander, Texas.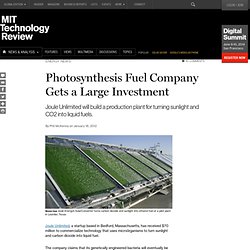 Joule Unlimited, a startup based in Bedford, Massachusetts, has received $70 million to commercialize technology that uses microörganisms to turn sunlight and carbon dioxide into liquid fuel. The company claims that its genetically engineered bacteria will eventually be able to produce ethanol for as little as $1.23 a gallon or diesel fuel for $1.19 a gallon, less than half the current cost of both fossil fuels and existing biofuels. The new funding comes from undisclosed investors and will allow the company to expand from an existing pilot plant to its first small-scale production facility, in Hobbs, New Mexico. Healing Herbs: 7 Herbs and Spices you Should have in your Pantry - StumbleUpon.
Our bodies are complex, sensitive systems that are affected to a greater or lesser extent by a whole hose of external forces—air quality, the clothing we wear, where we live, the diets we eat.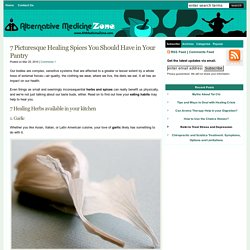 It all has an impact on our health. Even things as small and seemingly inconsequential herbs and spices can really benefit us physically, and we're not just talking about our taste buds, either. Traditional Medicinals :: Two HOT New Teas! - StumbleUpon.
---