House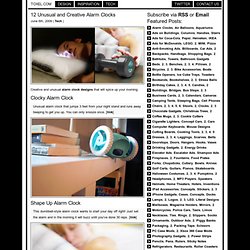 Creative and unusual alarm clock designs that will spice up your morning. Clocky Alarm Clock Unusual alarm clock that jumps 3 feet from your night stand and runs away beeping to get you up. You can only snooze once.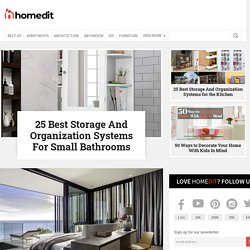 Multi-level Contemporary Residence With Picturesque Views Of Vancouver This contemporary residence is located in Vancouver, British Columbia and it's a dream home from several point of view. It's a 7,000 square foot structure designed and built by architect Craig Chevalier and Raven Inside. The Burkehill Residence has large open spaces and very stylish interior design elements. The living spaces open onto beautiful outdoor patios and the transition between the spaces is seamless and very smooth.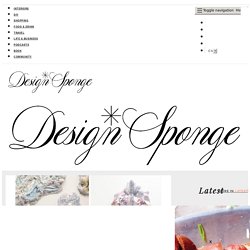 One of my biggest goals on the site this year, as well as Kristina's, was to expand the type of kitchen and food related content we offer. Kristina has posted over 300 delicious recipes on Design*Sponge so far, but we wanted to dig deeper and learn more about the people behind those recipes. From what their daily lives are like and what tools they swear by to what inspires them and the work they create, this year we're adding a few new columns in the food section that are devoted to bringing you the same sort of practical information, tips and tools that our new design columns do. With that in mind, we're thrilled to kick off a new series that celebrates cooking tools that chefs and bakers swear by- and tips for using them.