Craft Blogs
pretty little things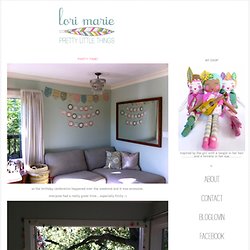 so the birthday celebration happened over the weekend and it was awesome. everyone had a really great time...especially Emily :) we did a brunch thingy with family and a couple of friends. we served melons and berries, pastries and coffee....and mimosas.
The Foley Fam - Unedited
happy tuesday, everybody! a while back, my e-book launched [woo hoo!] & i said that once i hit a certain amount of sales ; i would do a fun giveaway.well, we are only SIX e-books away. *note : you are only eligible to win the giveaway if you purchase // have purchased the book* but dont worry ; between the great book, affordable price, a good cause & rad prizes ; its an easy decision ;)
:dianapantz:
My house is much like a person; in that it is filled with plenty of quirks and faults, but I am determined to love it regardless. That doesn't mean that I can't find ways to improve it however…and the simplest and most dramatic way that I've found to do that is with the magic of paint. After moving in last Spring, I started dreaming of two easy paint-related mini makeovers that I wanted to try.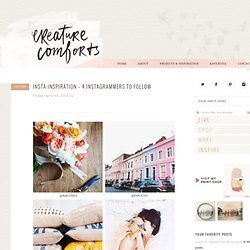 As I mentioned yesterday, I went to an heirloom seed festival this weekend. I'd honestly never heard of such a thing before, so it was all a bit of a learning experience for me. There were pretty plants and old-timey shops (I bought the girls bonnets OF COURSE) and cinnamon rolls the size of your face.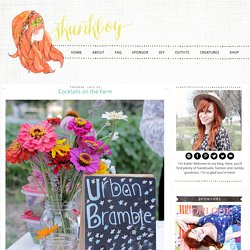 One of my biggest goals on the site this year, as well as Kristina's, was to expand the type of kitchen and food related content we offer. Kristina has posted over 300 delicious recipes on Design*Sponge so far, but we wanted to dig deeper and learn more about the people behind those recipes. From what their daily lives are like and what tools they swear by to what inspires them and the work they create, this year we're adding a few new columns in the food section that are devoted to bringing you the same sort of practical information, tips and tools that our new design columns do. With that in mind, we're thrilled to kick off a new series that celebrates cooking tools that chefs and bakers swear by- and tips for using them. Two of my favorite people (and bakers) in the whole world, Cheryl and Griff Day, are starting us off this week.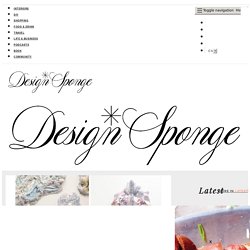 Hello friends. Today is a beautiful day. Baseball started this week, one of my favorite bands released a new album, and an even more special band is reuniting. Manchester Orchestra - Top Notch Their new album just dropped today, and it is a lot heavier than their last, Simple Math.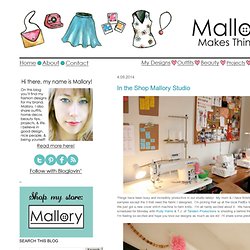 MalloryMakesThings
LA
Went on a field trip to Kromar Printing today and learned about Offset Printing. My favorite part was seeing how books are made. And we got notepads + pens as gifts.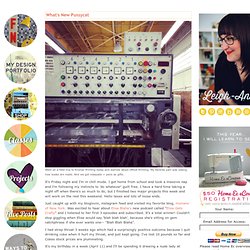 Oh, hey! After months and months and months...I'm back. We'll talk about that later, okay? In the meantime, let's give our friends Jerry and Greg a big round of applause for complaining on New Year's Day about how long it's been since I've posted anything. My long-neglected blog was immediately added to my list of 2014 resolutions. Also on the list?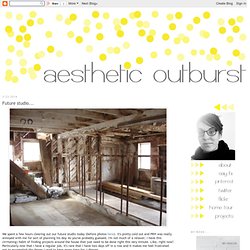 Vietnamese BBQ Pork Noodle Bowls (original recipe found here) I love cooking Asian food, and when I came across this recipe I knew that it would be come a staple in our home, and I was right.
OH SO LOVELY VINTAGE