Henry and The Great Matter
History: Tudors. The Tudors - Henry VIII's Reformation. 1.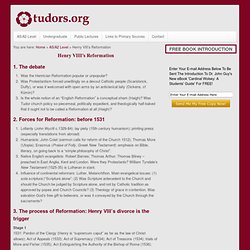 The debate Was the Henrician Reformation popular or unpopular? Was Protestantism forced unwillingly on a devout Catholic people (Scarisbrick, Duffy), or was it welcomed with open arms by an anticlerical laity (Dickens, cf Kümin)? Is the whole notion of an "English Reformation" a conceptual sham (Haigh)? An Error Occurred Setting Your User Cookie. The JSTOR site requires that your browser allows JSTOR ( to set and modify cookies.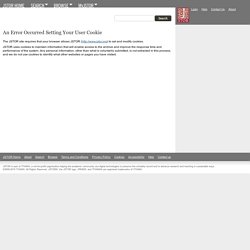 JSTOR uses cookies to maintain information that will enable access to the archive and improve the response time and performance of the system. Any personal information, other than what is voluntarily submitted, is not extracted in this process, and we do not use cookies to identify what other websites or pages you have visited.
---