Déco
Inspiration från IKEA
Les papiers peints transforment vos rêves de design d'intérieur en réalitéVous connaissez probablement le dicton : « L'habit ne fait pas le moine ». Pour les papiers peints et votre maison, c'est exactement l'inverse ! Un papier peint 4 murs de qualité peut transformer une simple pièce en un environnement exclusif, qui reflète vos émotions et votre style de vie. Mais qu'est-ce qui rend une tapisserie unique ? C'est un papier peint à motifs ou un papier peint design qui, en plus de répondre à vos attentes les plus exigeantes, saura stimuler votre imagination, vos rêves et vos souvenirs, et induire une sensation de bien-être dont vous pourrez profiter à chaque instant de chaque jour.
This week's radio show was a reader request: tips for beating procrastination and being more productive. I think it's safe to say that all of us struggle with productivity, time-management and procrastination at one point or another. While most of us know how to "get things done" in the deadline sense of the of the word, most us also want to find a way to avoid those last-minute situations and get work done on a schedule that feels calmer and more in control. I used to be a master of procrastination, but lately I feel proud of being able to push through that feeling a bit more often and get things done bit by bit. I also feel like I've gotten better at getting to the bottom of why I'm procrastinating about something, so I can work through those feelings and finish the job.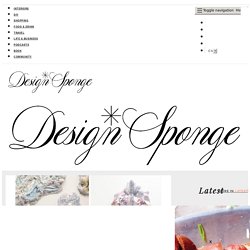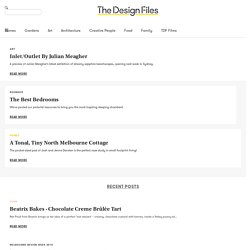 Horse portrait. Photography and styling - Kara Rosenlund. Orchard. Photography and styling - Kara Rosenlund. Apple picking for apple pressing.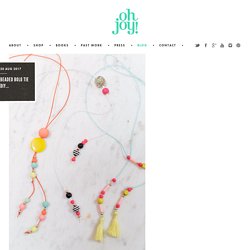 As you guys may remember from my last beauty post, I am pretty lazy when it comes to hair and makeup. I rarely use a hair dryer because I don't really know what to do with one. And my version of an updo usually consists of some sort of ponytail or messy bun. So I love it when people who know what they are doing in the hair department teach me some skillz (yep, the "z" means we mean business).
I'm always excited to come across a new-to-me store that stocks home accessories and furnishings that I haven't previously seen. That was the case with Fort Standard, a Brooklyn-based studio founded by Gregory Buntain and Ian Collings. They've collaborated with other brands (such as Roll & Hill, Areaware, and All-Clad), as well as design and make their own products that, as they put it on their site, "exemplify an understanding of materials and the balance between form and function." Some of my favorite Fort Standard pieces are shown in the above photo, and you can see them in more detail below.